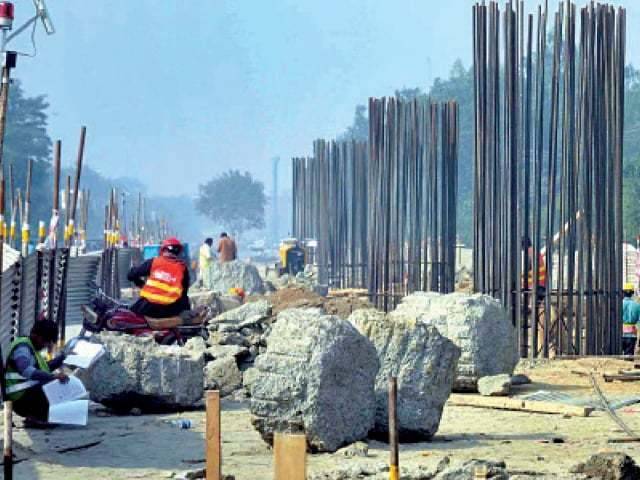 ---
LAHORE: Nearly one-third of land needed in connection with the Orange Line Metro Train (OLMT) project is yet to be procured, The Express Tribune learnt on Thursday.

Adviser to chief minister Khwaja Ahmad Hassaan said the government had already disbursed Rs9 billion to claimants on account of relocation compensation out of the Rs13 billion earmarked for land acquisition. He said compensation claims worth around Rs2 billion were being processed.

Hassaan said compensation would be awarded as soon as claimants provided complete documentation.

He said the Lahore Development Authority (LDA), the Revenue Department and other agencies were processing cases related to the project on priority and no OLMT compensation claim was pending with public departments. Hassaan said the land acquisition drive had hit a roadblock due to intra-family disputes, inheritance claims and litigation.

However, the settlement of cases being processed would soon clear a major chunk of land, he said.

The government had kick started the land acquisition drive on February 1. Initially, it was announced that the government would complete the land acquisition drive in a week.

Speaking about the release of first tranche of the project's loan, Hassaan said, all formalities had been completed and bills had been submitted to the Chinese.

China was fulfilling domestic requirements and devising standard operating procedures (SOPs) for streamlining the payment process, he said. Hassaan said Pakistan would soon receive the first loan tranche of around Rs12 billion soon.

OLMT contractors have indicated that the delay in acquiring land would have a negative impact on the project's timeline keeping in view the failure of work to commence on 30 percent of its track.

This includes the construction of two underground stations near The Mall. The portion is said to be the most time-consuming and technically-challenging portion of the project.

Published in The Express Tribune, April 15th, 2016.
COMMENTS
Comments are moderated and generally will be posted if they are on-topic and not abusive.
For more information, please see our Comments FAQ