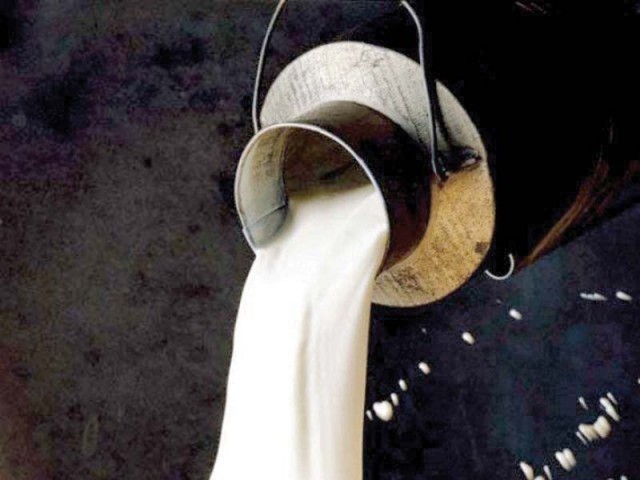 ---
LAHORE: Lahore High Court (LHC) on Wednesday sought the assistance of the Punjab advocate general in connection with a petition against the sale of adulterated milk across the province.

A division bench headed by Justice Ayesha A Malik took up the petition filed by Barrister Zafarullah Khan of the Watan Party. Watan Party had filed the application for early hearing of its inter-court appeal lying pending at the LHC. In the plea, the petitioner said the sale of adulterated milk had been continuing unabated. This, the petitioner said, was to be blamed for the proliferation of serious diseases. Khan said milk was an essential source of nourishment for children and adults alike. He said it was also rich in calcium which was necessary to spur bone growth. Khan said calcium deficiency left bones brittle.

The petitioner said toxins such as urea and hair removal substances were mixed with milk that was then offered for sale. He said this left people vulnerable to contracting health issues such as cancer and renal failure among other fatal diseases. Khan quoted from a University of Veterinary and Animal Sciences (UVAS) report on the occasion.

According to report, water was found in two out of 10 loose milk samples and 22 out of 28 packaged milk samples, carbonate in two loose samples and one packaged sample.  The report further stated that sugar had not been detected in loose samples while it was detected in seven packaged samples. According to the report, quaternary ammonium compounds were found in two samples each of both loose and packaged milk. The report stated that Aflatoxin MI had been found in two out of three commercial powder milk samples and two out of 10 loose samples.

Khan said citizens were footing a heavy price due to the provision of adulterated milk. He requested the court to direct the government and pertinent authorities to take effective measures to end the sale of adulterated milk.  The hearing of the petition was adjourned till May 18 following the conclusion of arguments.

Published in The Express Tribune, April 14th, 2016.