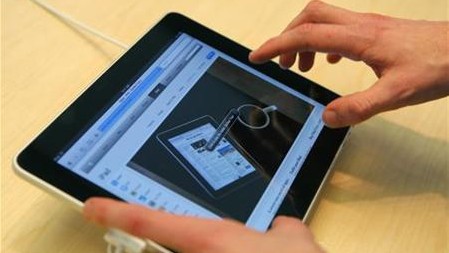 ---
WASHINGTON:
Apple said Monday it sold one million of its freshly launched iPad tablet computers in just 28 days, half the time it took for the company to sell the same number of iPhones.
The millionth iPad was sold on Friday, the Cupertino, California-based firm said.
"One million iPads in 28 days - that's less than half of the 74 days it took to achieve this milestone with (the) iPhone," Apple CEO Steve Jobs said in a statement. "Demand continues to exceed supply and we're working hard to get this magical product into the hands of even more customers."
The level of demand in the United States alone, where the iPad launched on April 3, forced Apple to announce it would delay the tablet's international release by a month, until late May.
A second version of the iPad, featuring both Wi-Fi and 3G cellular connectivity, went on sale in the United States on Friday.
Apple also said users had already downloaded 12 million iPad applications and 1.5 million electronic books.
COMMENTS
Comments are moderated and generally will be posted if they are on-topic and not abusive.
For more information, please see our Comments FAQ