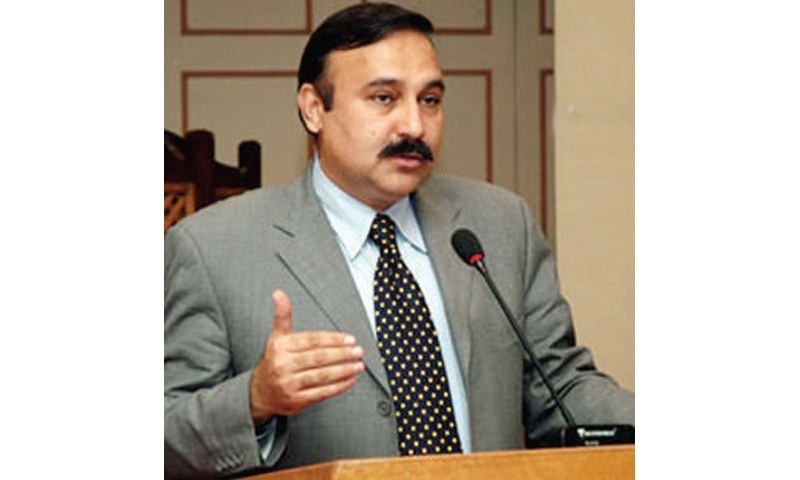 ---
ISLAMABAD: The Minister of State for Capital Administration and Development Division (CADD) Dr Tariq Fazal Chaudhary said that the state was responsible to provide support to children with special needs.

He said this on Tuesday while addressing a seminar to mark 'World Autism Day' organised by the National Special Education Centre for Mentally Retarded Children.




He urged the parents to pay special attention to children with disabilities. World Autism Day was designated by the United Nations General Assembly through a resolution passed on November 1, 2007.

Yet awareness of the condition is still very low in Pakistan, as is the availability of treatment facilities for mentally disorders.

It is a spectrum disorder and has many variations, experts said. It is a condition among children characterised by difficulties in social interaction, verbal and nonverbal communication, and repetitive behaviour. According to an estimate, one in every 50 children in Pakistan could be autistic, which is much higher than other parts of the world.

PIMS Psychiatric Department Chairman Dr Rizwan Taj, told The Express Tribune that people with autism spectrum disorder (ASD) were more misdiagnosed, misunderstood and abused than any other group in Pakistan.

Autism is not recognised either as a specific disorder, or an atypical neurological trajectory in Pakistan, and autistic individuals were stated to be "mentally retarded" in the national census of 1998.

He said that developmental disorders were not mentioned in the Mental Health Ordinance or in the National Trust for the Disabled. He said superstition was also a hurdle, as a large part of the population, including some medical professionals, believes in superstitious concepts such as black magic and demonic possession.




He lamented that even today, a vast number of mental disorder or psychiatric patients were taken for treatment to spiritual healers first, causing the patient to suffer while their mental health would worsen. Only after the failure of these 'treatments' are such patients finally brought to psychiatrists, he added.

Earlier, CADD Minister Chaudhary commended the efforts of NSECMRC in building an autism unit with its own resources, adding that the centre was working successfully for training autistic children as well as promoting social awareness of the condition.

He also said that with the cooperation of Autism Spectrum Disorder Resource Centres in Lahore and Rawalpindi, workshops and training programs have been arranged for the professional training of teachers and staff.

"We will allocate more funds to conduct more workshops in this regard," the minister said, adding that an institute will be set up at PIMS for improving mental health of children and training teachers on psychiatry-related subjects.

Published in The Express Tribune, April 6th,  2016.

 
COMMENTS
Comments are moderated and generally will be posted if they are on-topic and not abusive.
For more information, please see our Comments FAQ