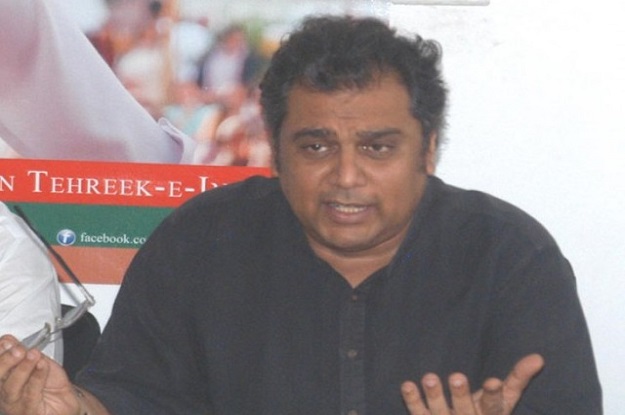 ---
Following Mustafa Kamal's tirade against Altaf Hussain, Pakistan Tehreek-e-Insaf's (PTI) Ali Zaidi said on Thursday the press conference had vindicated PTI's stance on the MQM being RAW agents.

"Mustafa Kamal's passionate candour regarding the MQM's links to RAW and criminal activities is a true vindication of our position on MQM," said a statement quoting Zaidi.

He questioned the role of previous governments in ignoring the alleged treasonous and criminal acts by the MQM.

Mustafa Kamal launches political party after no-holds-barred tirade against Altaf Hussain

"The role of past and present governments, as well as establishment in turning a blind eye to the alleged treasonous and criminal acts of a political party is highly disturbing," he added."

The PTI leader urged the federal government and election commission to investigate purported links between RAW and MQM, and subsequently ban the Karachi-based party if found guilty under the Political Parties Order of 2002.

"Based on Kamal's press conference, I demand the federal government and the Election Commission of Pakistan initiate investigations into the alleged links of RAW," he said.

"Any party found guilty of links and support from foreign intelligence agencies and governments must be banned as per the Political Parties Order, 2002."

Of politics, power and polarisation in Karachi

Zaidi also urged Kamal to cooperate with law enforcement agencies both in Pakistan and abroad to bring all the perpetrators to justice."

"For the people of Karachi and Pakistan, the time has come to reject parties that steal your mandate on election day through rigging and fraud, that practices deceit and engage in criminal activities like a mafia. It is time to take charge of your destiny and the destiny of this city and country," he added.