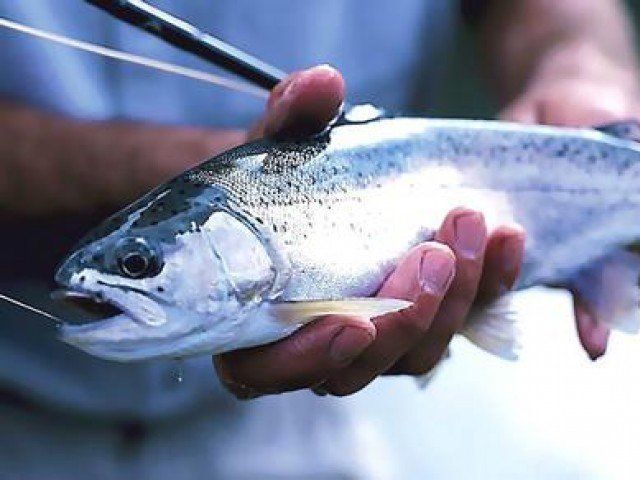 ---
BAHAWALPUR: Work on the construction of one of the largest fish seed hatcheries in the country is underway in Rajanpur, Fisheries Director General Muhammad Yaqub said at a seminar held at the Feed Seed Hatchery in Bahawalpur.

He said that work on a hatchery for salt-water fish in Muzaffargarh was in progress and hundreds of private fish farms had been built recently in Derawar.

Yaqub said that the Fisheries Department was trying to boost the local fishing industry. Establishment of the south Punjab fish processing zone will be the right step in that direction, he said.

The department head said a phased programme had been launched to train fish farmers in best practices. Nearly 1,000 fish farms will be covered in this programme, he said.

Yaqub said that the Fisheries Department had provided five million hatched fish to farms in Bahawalpur division. These farms will be facilitated by the new hatcheries and nurseries, he said.

Private fish farms in Derawar covered almost 500 acres, he said. These farms have been provided free mud and water analysis, and means of eradicating various diseases through a modern laboratory set up by the government, he said. The owners of fish farms have also been given literature on fish farming for free.

Yaqub said the department had adopted an eco-cultural approach to advance new ideas and modern technology at fish farms in south Punjab.

As per the Food and Agriculture Organisation (FAO), global fish production was 158 million tonnes in 2012. More than 66 million of that comes from fish farms, Yaqub said.

Published in The Express Tribune, February 19th, 2016.