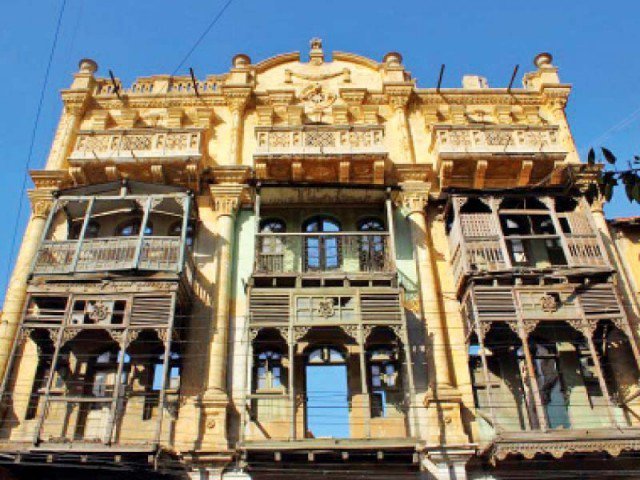 ---
KARACHI: Thousands of historical manuscripts in Sindh are being ruined either in private or public libraries. The illegal trade of such intellectual heritage outside Pakistan continues but no one takes action against it.

These problems were highlighted by the speakers during a seminar titled 'Current Practices for the Preservation of Intellectual Heritage of Sindh: Problems faced and the Way Ahead', organised by the Pakistan Library Association (PLA) and Goethe-Institut on Thursday.

Court directs culture department to provide heritage site details

Dr Muhammad Idrees Soomro, a member of Islamic Ideology Council, while speaking at the seminar, said that he had already enlisted about 40,000 manuscripts in the province. "People are afraid to share rare manuscripts," Soomro pointed out. He said that there 32 private libraries only in his district Naushero Feroz. "We have a treasure of historical books in Sindh."




Sharing his experience, he said that even the public libraries, including university libraries, are not being maintained properly.

There are 15,000 rare books at the Institute of Sindhology at Sindh University, Jamshoro, in different languages, including Sindhi, Persian, Arabic and Siraiki, said Prof Bedar Jafferi. "They should be printed so people can read them."

Dr Syed Khizer Hayat Naushahi, a research scholar, while speaking on the collection of manuscripts available in libraries of Sindh said that there are more than 80,000 rare manuscripts in Sindh. "Only a few thousands are in Sindhi," he said, adding that rests of them are in either Persian or Arabic.

Culture and heritage: Rediscovering a conspicuously indistinct Hyderabad

He demanded that Sindh government should digitalise Sindh's libraries and take measures to preserve rare books. He said that with the help of mobile units, thousands of rare manuscripts can also be saved.

Illegal trading

The speakers pointed out that the thousands of Sindh's books have been shifted to other parts of the world especially to Europe through illegal channels. They demanded the government to seriously take steps to preserve rare manuscripts.

"Even rare manuscripts kept in libraries have been stolen," claimed Prof Bedar Jafferi. "The government should immediately take action against such illegal businesses." He said that in some libraries only the title pages are kept intact. "Original books are missing," he added.

PLA general secretary Riaz Ali Khaskheli was of the view that the illegal transfer of books from Sindh to other countries was not a recent phenomenon. "Nadir Shah attacked Sindh and took away books to Iran."

Arts and culture: Rs1.3b proposed for tourism and archaeology

Sindh government has never taken any serious step to preserve province's rare books since 1947, pointed out Khaskheli. "Only [subsequent]Punjab governments know the importance of its intellectual heritage and its preservation," he said. "We don't care about our intellectual heritage."

Criticising government's measures, Liaquat Memorial Library director Bashir Ahmed Abro said that, unfortunately, dancers and singers are only given importance, not books. "If you save books and give them importance you actually serve the society," he added.

"The rare and valuable books are being shifted to Europe," Abro said, adding that the capable persons are not being appointed in the institutions who could know the importance of books. "It will continue, if incompetent persons are appointed."

Published in The Express Tribune, December 11th,  2015.
COMMENTS
Comments are moderated and generally will be posted if they are on-topic and not abusive.
For more information, please see our Comments FAQ