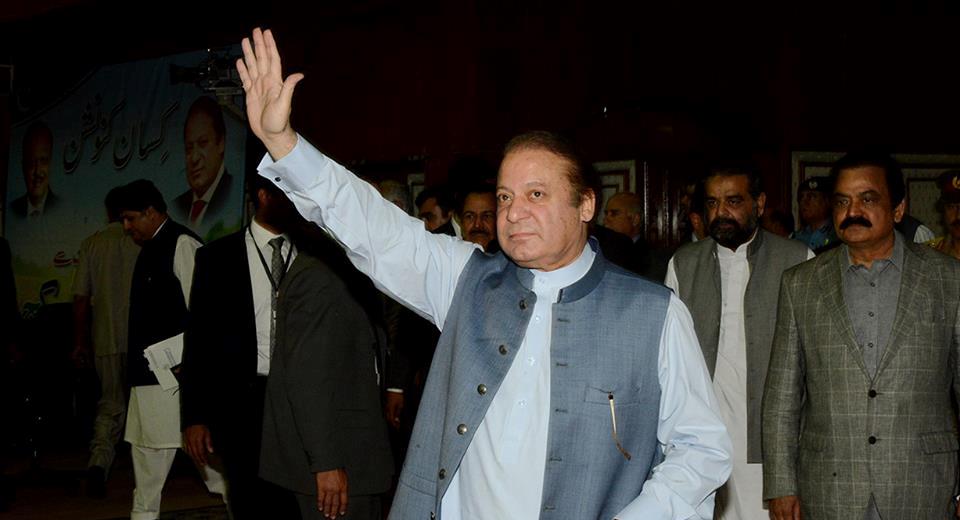 ---
ISLAMABAD: Prime Minister Nawaz Sharif directed on Wednesday the Foreign Office to arrange transportation of a plane-load of wheat stock to aid the acute food shortage being faced by the people of Afghanistan's insurgency-stricken province Kunduz.

According to reports, taking notice of the food shortage being faced by the returning residents of Kunduz, PM Nawaz ordered the FO to arrange wheat supply to the city.

In US, Nawaz will expose India's terror sponsorship

"This measure is being taken as a goodwill gesture on behalf of the people and government of Pakistan for the returning residents of Kunduz facing severe food shortage after Taliban retreat," PM House said in a statement.

The premier is currently on a four-day official visit to the United States, where he is scheduled to meet US President Barack Obama at the White House to discuss multiple issues, including the stalled dialogue between Pakistan and India, Afghan peace process and other regional issues.

Taliban had taken control on most of the northern Afghan city on September 28 in what was called a stinging blow to Western-trained Afghan forces, who have largely been fighting on their own since the end of Nato's combat mission in December.

Last week, traumatised residents started their return to Kunduz but faced major food shortages after the Taliban beat a tactical retreat, leaving much of the city in ruins as fears of a comeback by the militants loomed large.

Residents return to Kunduz as fears of Taliban comeback loom

As the insurgency spreads, concerns are mounting that the city's seizure was merely the opening gambit in a new, bolder strategy to tighten the Taliban's grip across Afghanistan.
COMMENTS (2)
Comments are moderated and generally will be posted if they are on-topic and not abusive.
For more information, please see our Comments FAQ