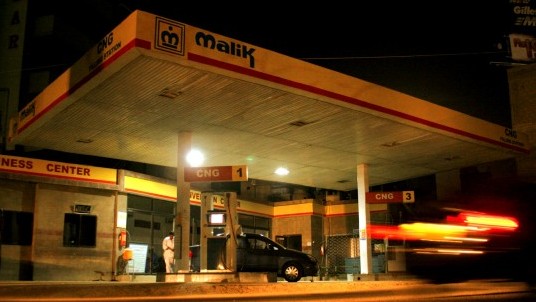 ---
KARACHI: The Sui Southern Gas Company (SSGC) and compressed natural gas (CNG) committees have agreed to close CNG stations for 24 hours every week, from Friday 12 pm till Saturday 12 pm, across Sindh and Balochistan.

The gas saved by this measure would be provided to the Karachi Electric Supply Company (KESC) to generate electricity. The decision was announced by the CNG Stations Honours Association chairman Malik Khuda Bux on Wednesday. The measure was decided upon after an emergency meeting was held between the association, SSGC and representatives of petroleum and natural gas committees. Bux said that around 350 million cubic feet of gas would be saved by this measure every week when it is implemented in the two provinces.

This step is being taken after Sindh and Balochistan reviewed their gas conservation policy following the decision by Punjab and Khyber -Pakhtunkhwa to close CNG stations in their provinces. However, there is a monetary cost to this decision. The All Pakistan CNG Association southern region chairman Junaid Ismail Makda told Daily Express that if and when this strategy is implemented, consumers will have to face an extra burden of Rs370 million every month as cars would not be able to fill up CNG once a week and would have to pay for petrol.

Not surprisingly, many consumers are unhappy with the policy and want it to be reversed as they said that they filled up their cars with five to six kilogrammes of CNG every day. "Moreover, the CNG station owners will face a loss of Rs50 million while the government's revenue will decrease by Rs15 million," Makda added. About 800,000 cars in Sindh and Balochistan run on CNG, Makda said. In return, authorities expect that the KESC would be able to produce 30 megawatts more of electricity.
COMMENTS
Comments are moderated and generally will be posted if they are on-topic and not abusive.
For more information, please see our Comments FAQ