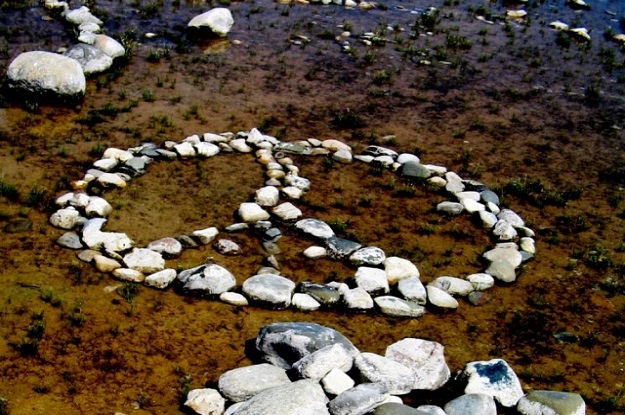 ---
ISLAMABAD:



Speakers on Monday highlighted the role women can play in peace-building processes in conflict-prone areas.




Rights activists and university students were speaking at a prize distribution ceremony of an essay competition on women's role in peace building. The contest was organised in connection with the International Peace Day, which is observed worldwide on September 21, by the Potohar Organization for Development Advocacy (PODA) in collaboration with the European Union.




Eight selected students from the University of Sindh, University of Central Punjab, University of Azad Jammu and Kashmir, University of Peshawar, and Quaid-i-Azam University read their essays at the event.

Group Development Pakistan Executive Director Valerie Khan said that peace in the world can never be the sole responsibility of men, and therefore we need to acknowledge women's role in it.




"Women have an incredible capacity to adapt to a conflict-prone environment. This ability of women should be tapped by giving them fair and equal grounds in the peace-building process" said Khan.

Peace, Education and Development (PEAD) Executive Director Sameena Imtiaz said women's role in the peace-building process was much larger and beyond home. "Women need to be present and visible in the decision-making process."

Several countries have come up with their national action plans on women's inclusion in peace building but Pakistan lags behind, said Imtiaz.




"We do not want to take power from men but want to facilitate them by putting in what is our responsibility," she explained.

Nanna Stolze, the first secretary political affairs at the Embassy of Netherlands, said women offer vital perspective in analysis of a conflict situation and in suggesting viable solution to the conflict. Therefore, she said, both men and women need to be involved if a society is to succeed.

"It is useful to find localised solutions to your problems by looking at examples in other societies, as many problems in the world are similar," said the acting head of delegation of the European Union to Pakistan, Stefano Gatto.

Rameez Ahmed Sheikh of the Quaid-i-Azam University stood first in the competition and received a cash prize of Rs50,000. Mazhar Iqbal from University of Peshawar and Sidrah Rasool from University of Azad Jammu and Kashmir came second and third, respectively.

Published in The Express Tribune, September 22nd, 2015.