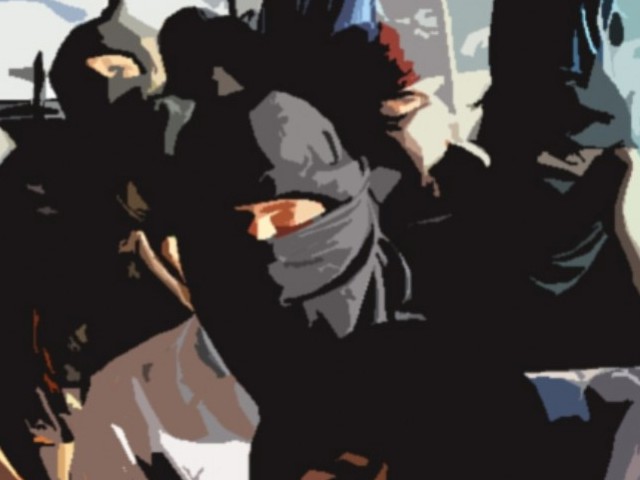 ---
PESHAWAR: The bullet-riddled bodies of six anti-Taliban militia fighters were discovered on Wednesday in Qamar Khel of Khyber district bordering Afghanistan, officials said, taking the number of tribesmen found executed by militants this week to 11.

Around 20 members of the pro-government Tauheedul Islam (TuI) militia were captured by the Taliban affiliated Lashkar-e-Islam group on Friday, who dumped five bodies in the Qamar Khel area of Khyber district on Monday.

The bodies of six more militiamen were found in the same area on Wednesday, a senior government official told AFP.

Read: 5 pro-govt militiamen slain in Khyber

"All dead bodies are bullet-riddled. We also found hand-written notes by Lashkar-e-Islam from near the dead bodies claiming the killings," he said.

Shamsul Islam, another senior official, confirmed the incident and said the authorities were looking into reports of another three more bodies being found.

Khyber is one of Pakistan's seven semi-autonomous tribal areas which have been at the forefront of a militant insurgency that began after Taliban and al Qaeda fighters fled across the Afghan border following the US-led invasion of that country.

Read: For abductions: Criminals using militia uniforms

Radicalised tribesmen carried out a campaign to eliminate hundreds of tribal elders, the traditional backbone of their society, in order to wrest power for themselves. They later formed the umbrella Tehreek-e-Taliban Pakistan in 2007.

In response, the government recruited tribesmen to form pro-government militias, in addition to waging several military offensives.

The military is currently carrying out major operations in Khyber and North Waziristan tribal areas, while the remaining five districts are relatively calm.

Many analysts believe the Pakistani Taliban's capacity to mount major attacks has taken a serious hit following the latest offensives.