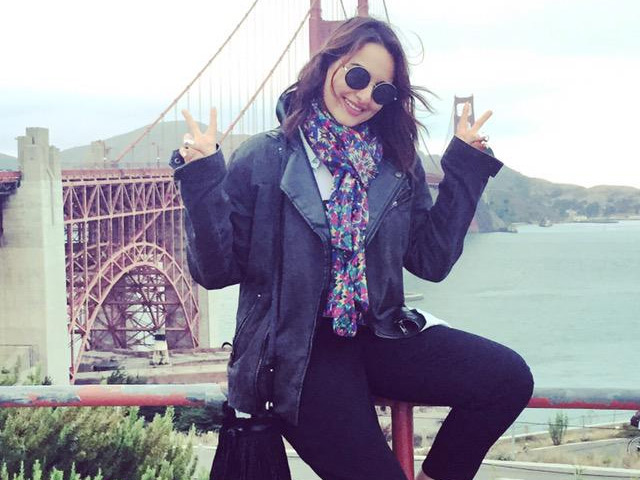 ---
A day after Sonam Kapoor was trolled on Twitter for tweeting about the meat ban in Mumbai, actress Sonakshi Sinha has suffered the same fate when she referred to India as 'Ban-istan' for the controversial decision.

Mumbai's civic body, the Brihanmumbai Municipal Corporation, has proposed a four-day ban on the slaughter and sale of meat in the city, in respect for the Jain festival of fasting.

Sonam Kapoor links India's meat ban to misogyny, gets punished by Twitter trolls

Sinha, who is in Budapest shooting for Force 2, got wind of the ban of meat in Mumbai and tweeted, "This is a free country! Welcome to BAN-istan... I meant india.. Stupid autocorrect."

https://twitter.com/sonakshisinha/status/641293960498016256

https://twitter.com/sonakshisinha/status/641300685959639040

https://twitter.com/sonakshisinha/status/504527384549154816

And while Sonakshi didn't make any blunders like Sonam, who mistakenly linked misogyny and the meat ban in her tweet, she was given the same treatment by Twitter trolls, some of whom even resorted to fat-shaming the actress.


.@sonakshisinha ma'am bhookh lgi hai?

— mthn (@Being_Humor) September 8, 2015
.@sonakshisinha, 1stly many thnx for calling India,- "Banistan". 2ndly, I really wish for ban of Bollywood which is blocking brains of kids

— Suvalagna Chandra (@SuvalagnaC) September 8, 2015


https://twitter.com/kailashwg/status/641318203252207617/photo/1?ref_src=twsrc%5Etfw


@sonakshisinha one more bimbo...Well after seen ur weight I undstd how painful for u to resist from meat.. Miss meatistan!

— urja (@urjasodha) September 8, 2015
. @sonakshisinha Hii!! BUFFALOstan.

— Self Isolated Sunil (@1sInto2s) September 8, 2015
Read: Sonakshi Sinha can't wait to play Dawood Ibrahim's sister