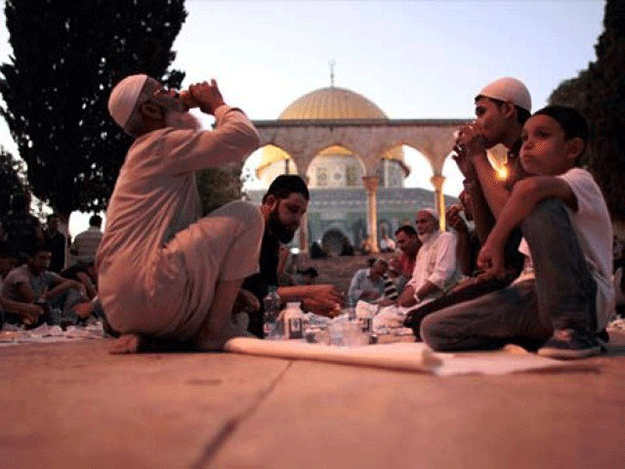 ---
KARACHI:


The Pakistan Meteorological Department (PMD) has predicted Ramazan will begin on Thursday.


"Due to clear skies it is likely the new moon will be seen tomorrow," PMD Director General Dr Ghulam Rasul said on Tuesday.
The time duration of the moon's visibility is forecast to be 38 minutes while its age would be 24 hours and 44 minutes, he said.
Mufti Munibur Rehman, chairman of the Central Ruet-e-Hilal Committee, which oversees moon sighting and beginnings of Islamic months in Pakistan, had earlier announced the meeting to see the moon for Ramazan would be held on Wednesday.
The meeting will take place after Asr prayers at the PMD building in Karachi.
Every year, Ramazan moon sighting ends in controversy with several areas of Pakistan going against the official announcement.
This year again, the government is making efforts to ensure that the Islamic month begins the same day across the country.
The religious affairs ministry has contacted all stakeholders to follow and accept the decision of the Ruet-e-Hilal Committee regarding the start of the month of fasting.
Published in The Express Tribune, June 17th, 2015.