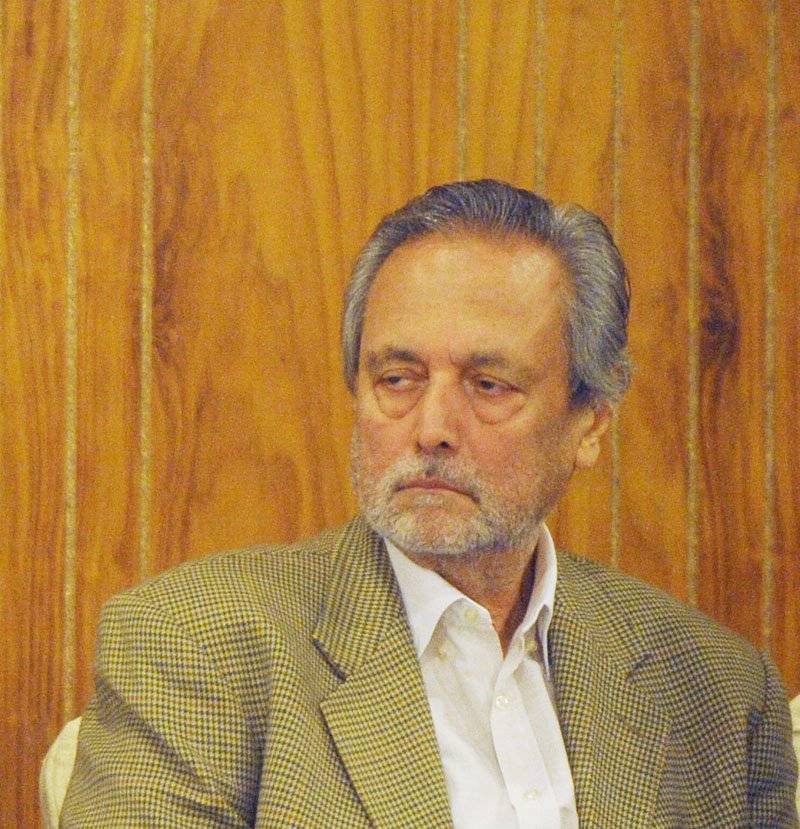 ---
LAHORE: Pakistan Tehreek-e-Insaf's (PTI) controversial election tribunal chief Justice (retired) Wajihuddin Ahmed sparked a fresh war of words with party leaders after he issued an 'order' on Monday suspending the basic membership of the party's general secretary Jehangir Tareen, Nadir Leghari, Aleem Khan and Khyber-Pakhtunkhwa chief minister Pervez Khattak. But the party quickly clarified that the tribunal had been dissolved and the order carried no weight.

According to Express News correspondent Arshad Chuadhry, Tareen, Leghari and Khattak had been found guilty of 'manipulating the intra-party elections' and interfering in the tribunal's proceedings.

Justice (r) Wajihuddin's order read that the accused stood disqualified from holding any or all offices in PTI, whether they are on national or provincial elected position.

Responding to the decision taken by the tribunal, PTI chief Imran Khan said that the tribunal had been dissolved after it gave its verdict on intra-party elections, hence it has no legal standing to suspend any party members.


Want to state categorically that PTI Election Tribunal headed by (retd) Justice Wajiuddin,was wound up after its verdict on re election. 1/3

— Imran Khan (@ImranKhanPTI) June 15, 2015
3/3 Such subjective targeting of our senior leadership is simply unacceptable by a dissolved Tribunal.

— Imran Khan (@ImranKhanPTI) June 15, 2015
2/3 Therefore, it has no authority to target & defame senior members of the Party. This was never their mandate.

— Imran Khan (@ImranKhanPTI) June 15, 2015


Commenting on the verdict, PTI leader Naeemul Haq reiterated that the PTI chairman has already ordered dissolution of the tribunal two months ago, therefore its rulings were illegal.
COMMENTS (12)
Comments are moderated and generally will be posted if they are on-topic and not abusive.
For more information, please see our Comments FAQ