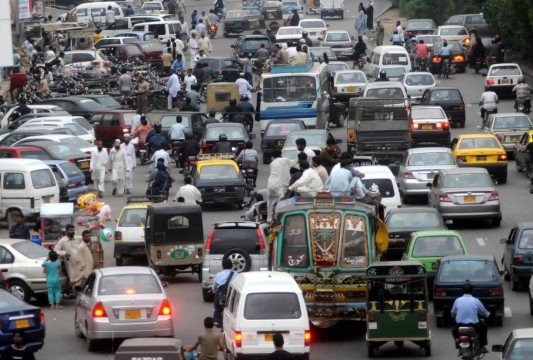 ---
KARACHI:



After glorifying the 'Shaheed Mohtarma Benazir Bhutto Diesel Buses' programme as a common man's project for five consecutive years in the budget, the Sindh government has wiped it off without even bothering to offer any explanation.




In its stead, the government has introduced a new inter-city bus project, which will cost Rs2 billion and will be operated as a public private partnership venture with Daewoo Private Limited. However, no one has been able to explain what became of the hundreds of millions of rupees allocated in the previous budgets.

The transport secretary, Tuaha Farooqui, told The Express Tribune that since the project was based on the public-private partnership (PPP) model, there wasn't any need to allocate any money to this project in this year's ADP. "The equity component of this project is available in the PPP's Project Development Fund (PDF)," he maintained.

Farooqui's assertion that PPP-based projects do not become part of the ADP turned out to be quite ambiguous, since the rehabilitation of Drivers Training School, which according to this year's ADP is allocated Rs18.5 million, will be carried out under the PPP at Karachi, Larkana, Sukkur and Hyderabad. This particular scheme, according to the ADP document, was approved in September 2011.

Instead of the 'Shaheed Mohtarma Benazir Bhutto Diesel Buses' programme, the transport department has come up with a new 'Larkana Intra-city Project' with 50 diesel buses.

Bus Rapid Transport Lines

The Sindh government's desire to follow the footsteps of the Punjab government in setting up a mass transit system in the metropolis does not reflect in the provincial budget. The provincial government has set aside Rs3 billion for five transport and mass transit schemes - a decrease from last year's 3.216 billion for four transport and mass transit schemes.

The orange line project, which is part of the ADP, has been allocated Rs2.08 billion and will be completed by June 2017.

The Red Line, which has been allocated Rs600 million, is being implemented through the ADP at an estimated cost of Rs15 billion - 85 per cent of which is a loan from China and 15 per cent will be contributed by the government of Sindh. The project is hoped to be started by the next fiscal year and would be operational by 2017.

The Blue Line Project has not been allocated any money in the ADP. According to the finance minister, however, the project will be implemented under the PPP-mode.

The BRT orange line project is also being implemented under the ADP at a cost of RS 2.364 billion.  The entire allocation for the project has been kept in the next year's budget.

Karachi Circular Railway

During his budget speech, the finance minister said that the Sindh government was fully committed to revive the Karachi Circular Railway project. However, no money has been allocated for the project in the ADP.

Published in The Express Tribune, June 14th, 2015.