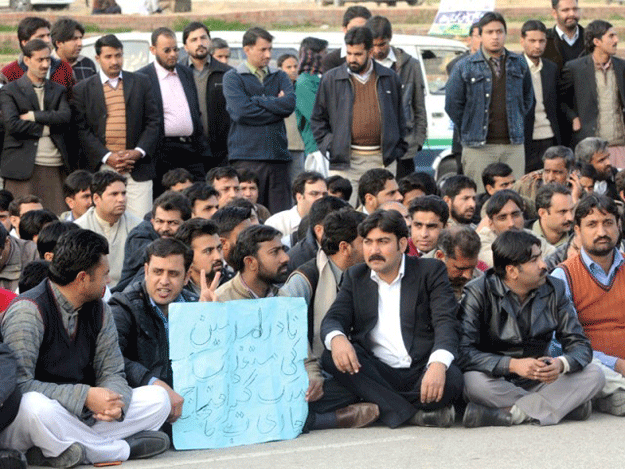 ---
KARACHI: The All Pakistan NADRA Employee's Union (APNEU) went on strike in Sindh on Thursday, shutting down 52 NADRA stations.

NADRA employees staged a sit-in in front of the Karachi regional office demanding better facilities for lower level employees.

According to the Union's general secretary, Salman Zuberi, they were also protesting against forced transfers and the behavior of some senior officials."

Read: 61 NADRA employees sacked over protests

The APNEU has threatened a complete shutdown of offices throughout the province until the demands made by the employees' representation regional committee are accepted.

Meanwhile, law enforcers at Toll Plaza have tried to stop NADRA employees who were traveling from other parts of Sindh to the NADRA regional headquarter in Karachi.

However, a large number of protesters had managed to overcome the obstacles and reached the headquarters in Karachi.
COMMENTS
Comments are moderated and generally will be posted if they are on-topic and not abusive.
For more information, please see our Comments FAQ