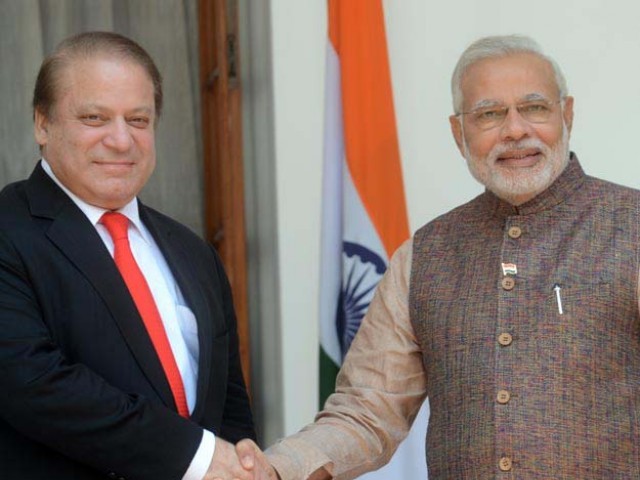 ---
ISLAMABAD:



Two days after the military brass accused the prime Indian intelligence agency of "whipping up terrorism" in the country, Pakistan warned India on Thursday to desist from interfering in its internal matters.




Pakistan has long suspected RAW's (Research and Analysis Wing) hand behind the unrest, particularly in the troubled Balochistan province and the violence-hit tribal areas. But this is the first time in recent years that Islamabad has publicly levelled such allegations, suggesting increased hostilities between the two nuclear-armed neighbours.

"We have been taking up the issue of Indian involvement in various parts of Pakistan from time to time, particularly when we have talks with them," said the newly appointed foreign ministry spokesperson at the weekly briefing on Thursday.

Qazi Khalilullah, who replaced Tasnim Aslam hours earlier as the foreign office spokesperson, told reporters that Islamabad had also provided evidence of India's involvement in Pakistan's internal affairs during the visit of the Indian foreign secretary in March this year. He added that Islamabad would continue to raise the issue with New Delhi in the future as well. "We will avail every possible opportunity to convey our concerns to the Indian side."




The latest move from Islamabad apparently aims at countering a campaign initiated by the Bharatiya Janata Party government in India against Pakistan. New Delhi recently wrote a letter to the UN seeking its help to pressure Pakistan to prosecute the Mumbai attack suspects, including Zakiur Rehman Lakhvi who was recently released on bail.

But Khalilullah made it clear that Pakistan had already taken measures against the suspects such as travel bans, arms embargos and freezing of their assets under the UN sanctions committee's recommendations. "We also highlighted this during our interaction with our international partners," he added.

Doha talks

Commenting on the recent talks between Taliban and Afghan government in Qatar, the spokesperson said Pakistan attached importance to peace and reconciliation process in Afghanistan.

"We stand for an Afghan-led and Afghan-owned peace and reconciliation process," he emphasised. "Pakistan has been supporting peace efforts and will continue to support these efforts to the extent we can."

On a question about the visit of former president Asif Zardari and former prime minister Yousaf Raza Gilani to Kabul, Khalilluah replied that Pakistan encouraged contacts between the two countries at all levels. "We believe that such contacts are helpful in promoting bilateral relations," he added.


Published in The Express Tribune, May 8th, 2015.
COMMENTS (1)
Comments are moderated and generally will be posted if they are on-topic and not abusive.
For more information, please see our Comments FAQ