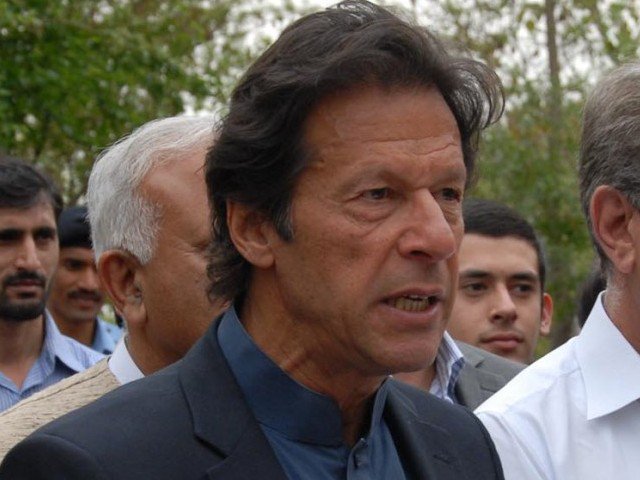 ---
ISLAMABAD: Days after an election tribunal ordered re-polling in Lahore's NA-125 constituency, Pakistan Tehreek-e-Insaf (PTI) chief Imran Khan said NADRA will release a report on rigging in NA-122 within a week.

After meeting NADRA chairman in Islamabad on Wednesday, Imran read out points from the "pre-scan" report issued by the authority.

"While voter list has disappeared from 24 polling stations, there were duplicate serial numbers in 30 of them," he said, adding prescribed serial number booklets were not found in 50 polling stations.

Read: NA-246 by-polls will decide the fate of Karachi: Imran

Imran added that the judge will give his verdict once NADRA provides the report after fingerprint verification of votes cast in NA-122.

"There will be no democracy in the country if we don't hold free and fair elections," he said.

The PTI chief added that his party will "initiate criminal proceedings against returning officers (ROs) who let 'rigging' happen in front of them, and did not do anything".

Read: Hold election officers accountable before re-elections in NA-125, Imran asks ECP

When asked if he was pressurising NADRA, he said, if he was doing so, it was only so that justice will be served in the country.

On December 8 an election tribunal allowed the petition of PTI chief Imran Khan and constituted a commission to probe into the alleged rigging in NA-122, the constituency from where National Assembly Speaker Sardar Ayaz Sadiq was elected.

NADRA chairman denies giving report to Imran

Nadra chairman Usman Mobin on Wednesday denied he had shared a report on NA-122 with PTI chairman Imran Khan, Radio Pakistan reported.

Addressing a news conference in Islamabad on Wednesday evening, he clarified that the PTI chief had visited him at the Nadra Headquarters seeking information about the report on NA-122. However, Mobin said that the report is sealed and that neither the report, nor any part of it was shared with Imran.

The Nadra chief added that there was no pressure on the organisation from the government.
COMMENTS (6)
Comments are moderated and generally will be posted if they are on-topic and not abusive.
For more information, please see our Comments FAQ