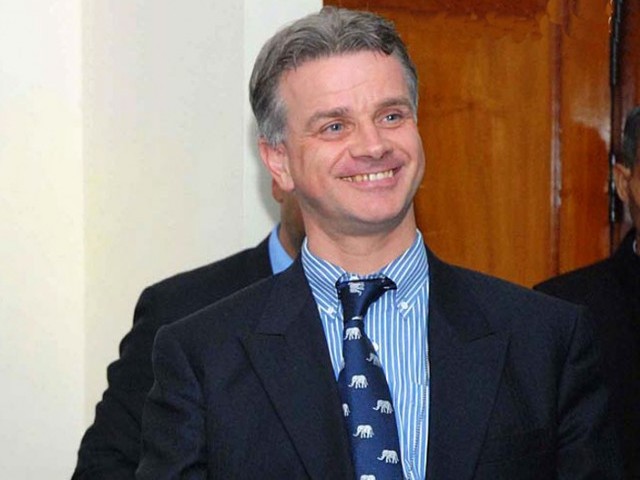 ---
ISLAMABAD: The Asian Development Bank is expected to approve a $225 million loan for reconstruction work in the flood-affected areas in Punjab and Azad Jammu and Kashmir (AJK) under a proposed Pakistan Fund for Disaster Management aimed at strengthening the country's capabilities in disaster prevention and management.

The Manila-based lending agency's country head, Werner Liepach, on Wednesday informed Finance Minister Ishaq Dar that ADB's board would consider the approval of the $225 million loan on May 28. The funds will be released after the board's approval.

The ADB had committed $367 million at a donors conference the government had convened to seek foreign assistance to carry out relief and rehabilitation work in the flood-hit areas and for assisting internally displaced persons (IDPs). Most of these funds are diverted from slow moving projects.

Out of the $367 million, the ADB had promised $17 million for the proposed Pakistan Fund for Disaster Management as seed money. The remaining $350 million had been committed as a soft loan for infrastructure reconstruction projects in Punjab and AJK for flood-related projects.




The $225 million loan will be utilised in Punjab and AJK, said a finance ministry official. Punjab's total flood-related financing requirements have been estimated at $412 million while AJK's requirements have been assessed at $28.5 million.

The government has proposed to set up the Disaster Management Fund to enhance the country's resilience to future climate disasters.

The fund will support disaster prevention, disaster risk finance, reconstruction and rehabilitation and livelihood restoration. The fund's secretariat will be set up by the ADB, which will screen all projects proposed to be funded from this pool. Dar said it was a priority of the government to create a disaster risk fund on a permanent basis to deal with future natural calamities.

Pakistan is expected to take up the issue of the $400 million ADB loan for the energy sector during the visit. The ADB complains about slow movement on projects that often result in cancelation of its loans.

However, Pakistan also has serious issues and is not happy with ADB's approach of forcing its preferred projects on Pakistan, irrespective of the country's needs.

Liepach said he would like to give a detailed presentation to the minister on different schemes ADB had in mind that could help Pakistan in its development and uplift. He said that ADB was interested in helping Pakistan in energy sector projects and the plan to get extra allocations approved for the energy sector was the priority of the ADB team.

Published in The Express Tribune, April 30th, 2015.
COMMENTS
Comments are moderated and generally will be posted if they are on-topic and not abusive.
For more information, please see our Comments FAQ