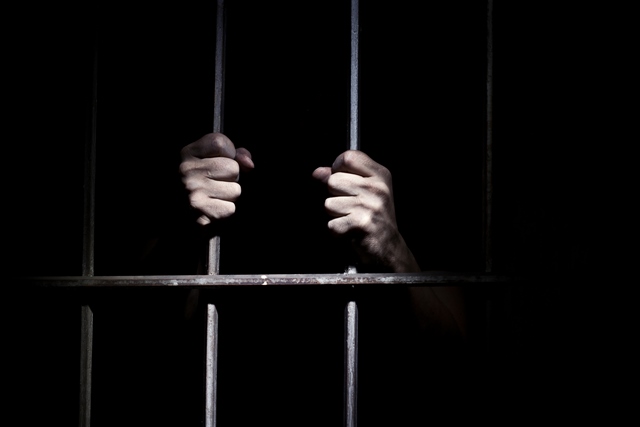 ---
LAHORE: Tahir Mehdi Imtiaz Warraich, the manager of daily Al-Fazl, a 102-year-old Ahmadiyya publication, was sent to jail after a judicial magistrate dismissed his bail application on Wednesday.

Millat Park police had recently arrested him near an anti-terrorism court after he had appeared before the court in connection with his bail application in a different blasphemy case lodged two years ago. Warraich was on his way home after securing interim bail when he was arrested by police near the court following a tip-off by an anti-Ahmadiyya group active in the city. Police made the arrest in connection with an FIR registered on April 16, 2014 under Sections 295-A and 298-C of the Pakistan Penal Code.




Hafiz Nasir, the complainant in the case, had said that he had purchased a burger from a joint owned by Imran Nasir and Adnan Nasir. He said he had found copies of Ahmadiyya monthly Ansarullah among other publications in the shopper bag containing the burger. Nasir said editor Ahmad Tahir Mirza, composer Farhan Ahmed, publisher Abdul Manan Kausar and printer Warraich had outraged his religious feelings by printing and circulating the magazine in a bid to propagate Ahmadiyyat.

He said he had called Rescue 15 after returning to the spot. Nasir said dozens of people had congregated there following the arrival of a police team. He said the suspects had fled in the ensuing pandemonium. An FIR was registered against six suspects on this account.

The preceding FIR was lodged against manager Warraich, hawker Khalid Ashfaq, printer Abdul Sami, publisher Tahir Mehdi and two other suspects on April 10, 2013 under Sections 295-B and 298-C of the PPC and 11(w) of the Anti-Terrorism Act for printing and circulating Al-Fazl.

Jamaat-i-Ahmadiyya spokesperson Saleemuddin said the daily was only geared towards Ahmadis. Saleemuddin said a disclaimer was printed on the front-page of the newspaper to this effect.

He said registering a case for publishing and circulating the newspaper was illegal as the suspects had not been posing as non-Ahmadis. Saleemuddin said various religious leaders influenced the police into framing Ahmadis in fake cases.

He said the development was part of an unrelenting anti-Ahmadiyya campaign in the city to deprive Ahmadis of their livelihood and ostracise them.

Al-Fazl was founded as a weekly newspaper in 1913 before being converted into a daily in 1935.

Published in The Express Tribune, April 10th, 2015.