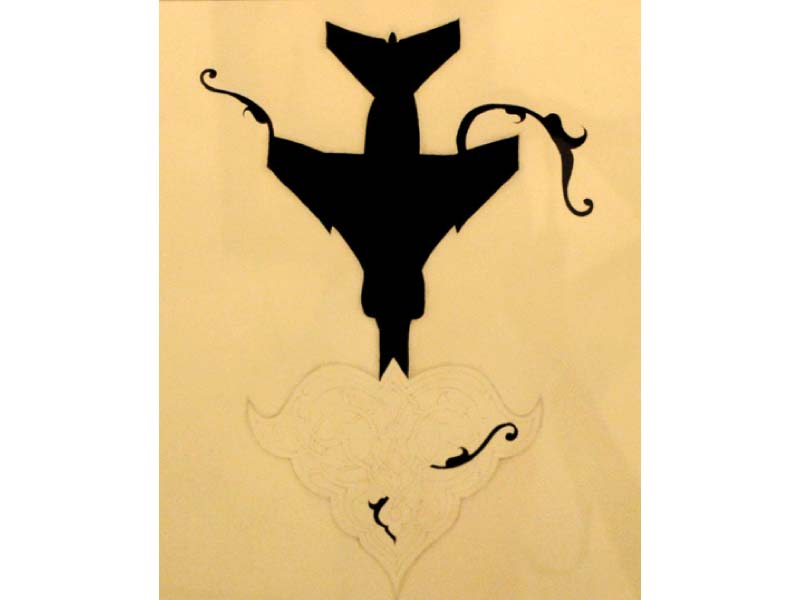 ---
ISLAMABAD: An exhibition of paintings by contemporary Lahore-based artist Imran Mudassar opened at Khaas Art Gallery on Tuesday.

'Moving Landscape II' is Imran's solo exhibit in the capital in which he has exhibited 12 paintings. This is in continuation to 'Moving Landscapes I' which is currently on display at Hazel Art Gallery in Dubai.

"My work takes a critical view of social, political and cultural issues," he said.  He expressed that in this particular exhibit, he tried to make a comment on how different elements of war and other objects of destruction have affected our lives.

Imran has used mixed media which has given his work a rich feel and has used bold colors such as red, white and black in almost all his pieces. The idea of his work revolves around violence arising out of different religious beliefs, gender based issues and other differences.

Using a combination of the male human body, emotions and images of the human heart, the artist has painted thought-provoking war related scenes depicting life and death.

Alia Bilgrami, the gallery curator said, "There are only a few artists who use the male form in their work namely Ali Kazim, Syed Ali, Syed Faraz Ali and the late Asim Butt." His work is very sensitively rendered and depicts violence but does not give a gory vibe, it's creatively done, she added.

Amna Rizvan, an art critic and visitor said "The paintings are symbolising what we're experiencing as a nation." Imran's figurative art is contemporary and depicts the idea of the much-needed peace in this country."

Imran's work will be on display till April 20 at House 1, Street 2, Sector F-6/3.

Published in The Express Tribune, April 8th, 2015.
COMMENTS
Comments are moderated and generally will be posted if they are on-topic and not abusive.
For more information, please see our Comments FAQ