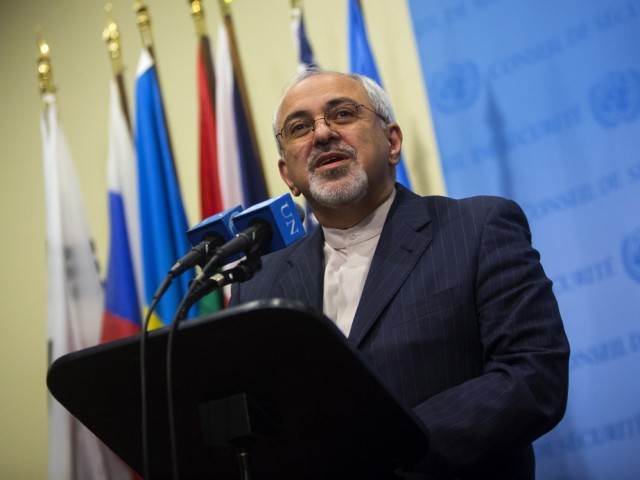 ---
ISLAMABAD: In a crucial development amid worsening crises in Yemen, Iran's Foreign Minister Mohammad Javed Zarif is expected to arrive in Pakistan next week.

Official sources confirmed that the top Iranian diplomat will be in Islamabad on April 8 as part of consultations on the Yemen crises.

Iran is believed to be concerned over reports that Pakistan is all set to join the Saudi-led military alliance against Houthi rebels in Yemen.

The conflict in the Arab Peninsula is seen as wider power struggle between Saudi Arabia and Iran.

Read: Iran says US 'military option' talk proves distrust

Speaking at the weekly news briefing in the federal capital on Thursday, Foreign Office spokesperson Tasnim Aslam refused to confirm or deny Zarif's visit.

Answering a question, Aslam insisted that a crisis in Yemen was not a conflict between Iran and Saudi Arabia.

However, she did not share Pakistan's assessment on the current situation in Yemen.

Replying to another question, spokesperson said Pakistan had not yet taken any decision to join the coalition of Gulf states, as the matter had been referred to Parliament.

Aslam added that Pakistan had no information about reports that at least 7 Pakistanis were killed in Yemen by Houthi rebels.

"As of now we don't have any such reports."

She said Pakistan was making all out efforts to bring back the remaining Pakistanis who are stranded in Yemen as it considered the welfare of its nationals a top priority.