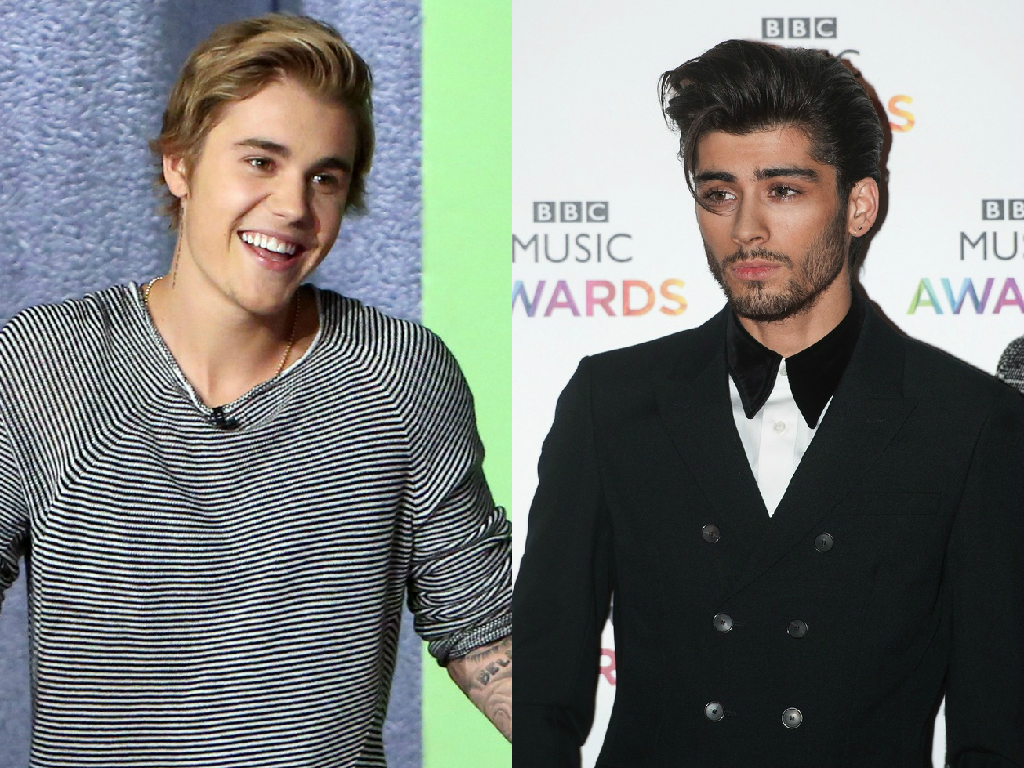 ---
Popstar Justin Bieber, who has a reputation of being the bad boy of the music industry, has expressed his sorrow over Zayn Malik leaving everyone's favourite boy band, One Direction.

In a vine that circulated on social media on Friday evening, Bieber is seen taking a selfie with female fans and then being informed that Zayn has left One Direction to move in another direction.

https://vine.co/v/O3Pp0e7v3Kq

"Zayn's gone? Noooooooo! That was my favourite directioner," Bieber exclaims in the six-second vine.

Related: Pakistani-British sensation Zayn Malik embroiled in 'cheating' controversy

New directions

Malik broke millions of hearts on Wednesday when he announced that he was leaving the British/Irish boy band.


Malik with his former band mates. PHOTO: AFP

Malik cited reasons that he wanted to lead a "normal life" and apologised to fans for his departure.

"I'd like to apologise to the fans if I've let anyone down, but I have to do what feels right in my heart. I am leaving because I want to be a normal 22-year-old who is able to relax and have some private time out of the spotlight," Malik said in a statement on One Direction's Facebook page.





The decision came days after he was forced to assure fans he had not cheated on his fiancé Perrie Edwards of Little Mix, having been spotted getting close with 'Essex girl' Lauren Richardson while on a night out in Phuket, Thailand.

Related: Here's what you need to know about Zayn Malik and the heartbreak he caused

Solo music


PHOTO: THE MIRROR

Though Malik clearly stated that he wanted to lead a "normal life," a picture of him outside a recording studio in London just a day after his major announcement suggests otherwise.

An unshaven Malik, sporting a beanie and smoking a cigarette was spotted outside a recording studio making everyone curious.

Sources confirmed to The Mirror that Malik will not be featured on the band's fifth album, which could only mean that he was there to record something solo, which he has done so in the past as well.

Harry Styles spotted crying

https://vine.co/v/O35QeHHbevq

Last night, another vine emerged on social media in what appears to be a very sad Harry Styles.

Styles is the frontman of One Direction.

The band was performing Jakarta last night when Harry started 'crying' during a performance. Many took to social media to support him.

However, some fans suggested that he was probably hit with a glow stick during the concert and hence his eyes started watering.

Whatever the case is, fans went ballistic when they thought that Styles was missing Malik and hence resorted to crying.