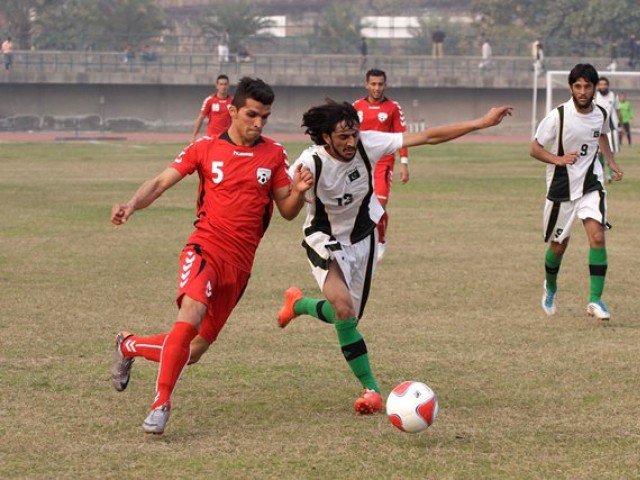 ---
Just hours before Pakistan squared up against Yemen in a World Cup qualifying match in Lahore, the sport's governing body, FIFA, on Monday announced that the match has been postponed.

In a statement issued late on Monday, FIFA said that in light of safety concerns f0llowing the twin blasts in Lahore on Sunday and subsequent discussions with the Asian Football Confederation, they had decided to postpone the match.

Further, they said that the match will now be held at a neutral venue.


#WCQ 2nd leg between Yemen & Pakistan will not take place tomorrow in Lahore. Game to be rearranged at neutral venuehttp://t.co/viHSbnyeq7

— FIFA World Cup (@FIFAWorldCup) March 16, 2015


Earlier, it was believed that Pakistan may play the second leg of their football World Cup qualifier against Yemen behind closed doors on Tuesday after attacks outside two churches in Lahore, local media reported.

Speculation was rife on the fate of the first round match after suicide bombings killed 14 people and wounded nearly 80 others on Sunday.

Read: 14 dead, 75 injured in attack on Lahore's Christian community

Pakistan Football Federation (PFF) secretary Ahmed Yar Khan Lodhi said the Yemenis had arrived on Sunday and were training for the match at Lahore's Punjab Stadium.

"We haven't heard from them about any concerns regarding the match. They're very much intent on going on with the game," he told Dawn newspaper.

Pakistan lost the first leg 3-1 in Doha, a neutral venue deemed necessary due to security concerns in Yemen.

Read: 2018 FIFA qualifiers: Pakistan, Yemen begin fight for World Cup berths

Security has been tightened for the match and PFF marketing consultant Sardar Naveed Haider Khan did not rule a close-door contest.

"The match will be held as per schedule," Khan said. "What can happen, though, is that the security agencies close the venue for general public."