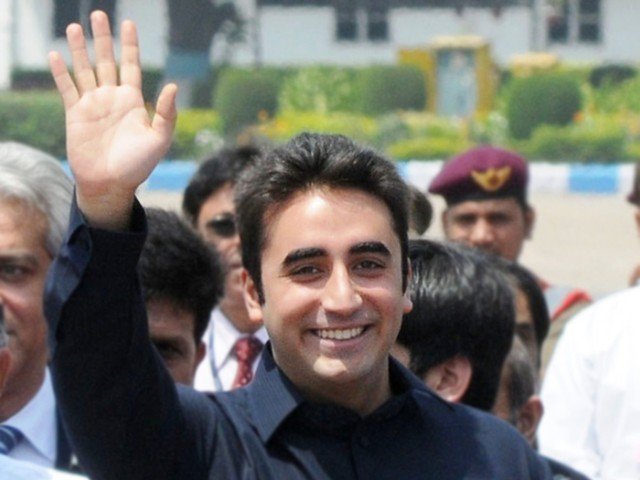 ---
KARACHI: Following reports of "serious" differences between members of  Pakistan Peoples Party's (PPP) leadership in Sindh, key leaders of the party left for London on Saturday to meet chairman Bilawal Bhutto Zardari.

Pakistan Peoples Party Parliamentarian President Makhdoom Amin Fahim, former home minister Dr Zulfiqar Mirza and President of PPP's Karachi divison Qadir Patel among other officials will meet Bilawal. The three leaders have reportedly had differences with former president Asif Ali Zardari and the party leadership.

"PPP is not the party of a particular person. All of us and our family members have rendered scarifies for it. Bilawal Bhutto Zardari is the real leader of the party and we will meet him soon," Mirza had said while speaking to media on February 12.

Mirza, who is a close friend of Zardari, alleged that people who are elected by using Zulfikar Ali Bhutto and Benazir Bhutto's name are busy minting money rather than serving the people.

"People of Sindh have given us the mandate, but my friend Asif Ali Zardari is running the Sindh government as a business enterprise," he said while criticising Zardari. He also lashed out at the PPP leadership for forging an alliance with MQM in the Sindh government.

There were also reports of differences between Amin Fahim and Zardari. Both the leaders had a series of meetings in Karachi and Larkana. Later, Amin Fahim's son, Makhdoom Jameel ul Zaman,was given given full authority and an extra portfolio of relief and rehabilitation in the Sindh government and some of his people were also accommodated in various departments in Sindh. Their issues, however, have not yer been resolved.

"Although Makdhoom Amin Fahim was a member of PPP parliamentary board which allotted senate ticket to party members a few days ago, he was not present at the meeting because of his grievance with party leadership," sources said.

However, PPP rebutted these reports and said: "All the decisions have been made with the consultation of Makhdoom who is unwell."

President PPP Karachi division Qadir Patel who is said to be MQM's arch rival also accompanied the two leaders to London.

Despite repeated attempts, members from PPP could not be reached for a response. The party's provincial spokesperson Waqar Mehdi denied reports of differences between PPP leaders and said he had no idea about a delegation leaving for London.
COMMENTS (21)
Comments are moderated and generally will be posted if they are on-topic and not abusive.
For more information, please see our Comments FAQ