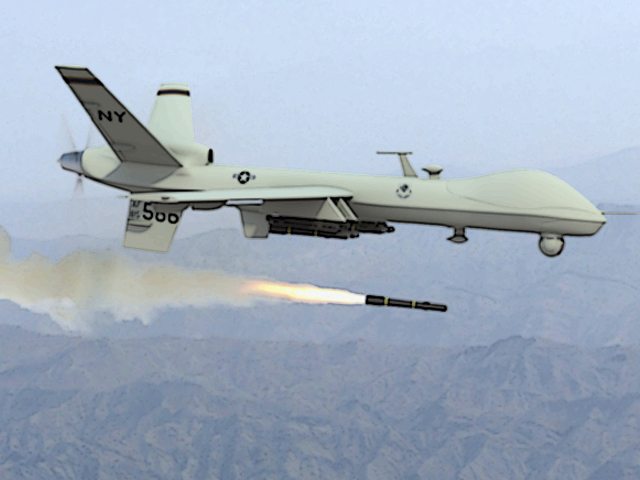 ---
ISLAMABAD: Pakistan on Thursday evening condemned a drone strike that killed seven people on the border between North and South Waziristan.

According to a statement from the Ministry of Foreign Affairs, the government reiterated its oft-stated position that such strikes violate Pakistan's sovereignty and territorial integrity.

The government again demanded that such strikes should cease immediately.

At least seven suspect militants were killed, and five others were injured, when a compound was targeted with missiles by a US drone in Wocha Darra of South Waziristan Thursday morning.

Five suspected militants were killed on the spot, and two others later succumbed to their injuries.
COMMENTS (5)
Comments are moderated and generally will be posted if they are on-topic and not abusive.
For more information, please see our Comments FAQ