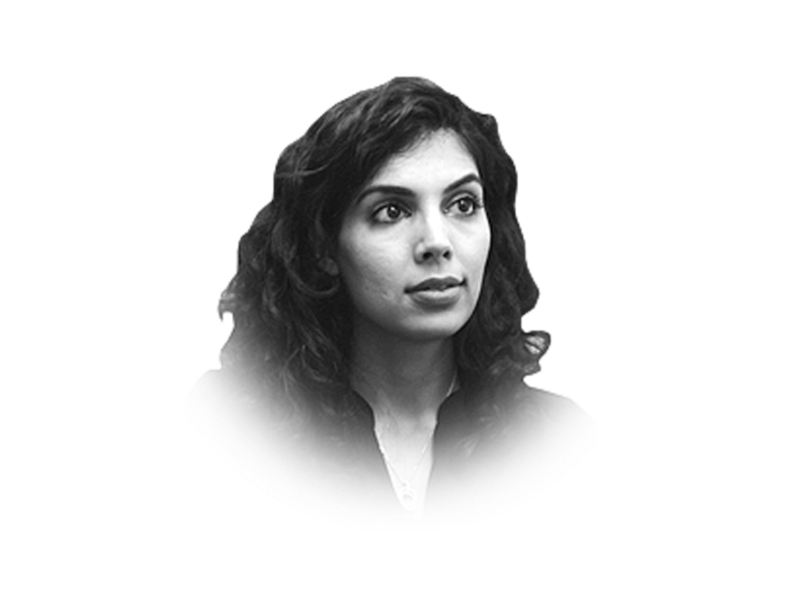 ---
The protest in front of the Lal Masjid demonstrates that even a small, determined crowd in Pakistan cannot be ignored. Twice, we received threats. One that Abdul Aziz himself and his followers were coming for us if we did not disperse. Another that the Taliban themselves were coming to attack the gathering. But standing together, it felt like standing and staying was the only way to send a message to the Taliban, to the government, to the police standing in our way: the people of Pakistan have found a way out of silence.

In moments of crisis, it is common for countries to experience a rally around their flag. In these moments, public and media opinion aligns with the government, and leaders face a huge political imperative to act. Pakistan's rally is different. In a country where the flag is under question, if not attack, Pakistan's rally is for humanity. In this, the government has a mandate to act. But with that, as after 9/11, there is the possibility of overreaction, mis-action, and chasing the wrong demons. Asma Jahangir is right. While the hanging of convicted terrorists satisfies a public baying for blood, it is just that. Blood. And the politics of a government that must do something. But hanging terrorists of the past 20 years won't solve our problems today or alleviate the threat of future attacks. Pakistanis know too well that eliminating individuals alone will not erase the threat. What Pakistan needs is intelligence-sharing and cooperation between domestic security agencies, police reaching out to communities to improve relations and, therefore, intelligence-gathering, effective perimeter security and quick response teams in case of lapses, proper investigations that produces evidence that can be used in court, and a functioning criminal justice system that produces convictions.

People argue that it doesn't matter if thousands come out onto the streets. Until the state changes, Pakistan will not change. The evidence is against them. Non-violent resistance movements are proven to be twice as effective as violent ones. They challenge the sources of a state's power and legitimacy, and ultimately inspire defections within the state, including military establishments. Even last night, while the police stood between us and the Aabpara station, a police chief said he was "with" us and offered us advice.

The Pakistani public is asking hard questions and making demands for real transformation in the way the state frames and manages national security. Party conferencing, planning and development, and bureaucracy creation just squanders the current opportunity. Pakistanis need transparency and public accountability for who is being killed in militancy-struck regions and why. We do not need airstrikes which are disproportionately used to target individuals and deliver body counts. Pakistanis need discussion and proof of the dismantling of the good Taliban, bad Taliban framework — and that can start by ending state protection for Abdul Aziz. And rather than the Army's instant externalisation of this threat to Afghanistan, Pakistanis need to see the problem — homegrown, home-fed and co-located at home — addressed at home. The rally around the flag effect does not last long, but a rally for humanity can.

Published in The Express Tribune, December 23rd, 2014.

Like Opinion & Editorial on Facebook, follow @ETOpEd on Twitter to receive all updates on all our daily pieces.
COMMENTS (4)
Comments are moderated and generally will be posted if they are on-topic and not abusive.
For more information, please see our Comments FAQ