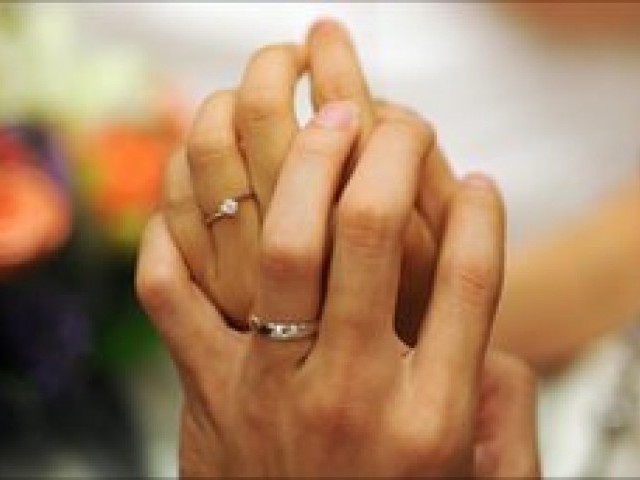 ---
LAHORE: Democratic Commission for Human Development (DCHD) Director Tanveer Jahan said on Saturday that the prevalence of child marriage was widespread in the nation.

Jahan was speaking at a provincial consultation organised by the commission in the city. She said feeble legislation, ineffective implementation of existing laws and lack of awareness were some of the reasons behind the practice. Roomi Aziz, a doctor, shared information regarding the adverse impact of early marriages on child brides. Aziz said these included high fertility rates, unwanted pregnancies and abortions. He said child brides were at a greater risk of being physically and sexually abused and were vulnerable to developing reproductive health complications. He said child marriage was one of the main reasons behind high maternal morality in the nation. Aziz said the government should raise the legal age of marriage in light of these trends.

DCHD chairperson Baela Raza Jamil said it was unfair to treat girls as a burden and marry them off at an age when they should ideally be playing with dolls. She said child marriages also compromised the right to education. Jamil said a number of factors such as poverty, illiteracy and lack of awareness were behind the phenomenon. She said child marriages were an obstacle to the government's development agenda as the state's primary duty was to provide citizens with quality health and education services.

Mufti Aqilur Rehman Pirzaada, a religious scholar, said the practice was devoid of religious sanction. He exhorted other religious scholars to come forward and bust the myth surrounding the issue.

Mufti Abdul Qavi, another religious scholar, said the practice was not in accordance with Islamic jurisprudence. He said Prophet Muhammad (peace be upon him) had gotten married when he was 25 years old.

Published in The Express Tribune, December 21st, 2014.
COMMENTS
Comments are moderated and generally will be posted if they are on-topic and not abusive.
For more information, please see our Comments FAQ