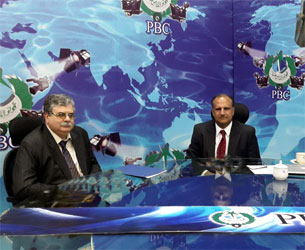 ---
Possible expansion of the Shanghai Cooperation Organization (SCO) in 2015, which includes Pakistan's membership into the Eurasian block, will bring huge opportunities for Pakistan to expand cooperation with the member countries. 

These views were expressed by diplomats and international relations experts at a roundtable discussion on "The Expansion of SCO: Challenges and Opportunities for Pakistan" on Monday, said a press release.

The session was organised by the Institute of Peace and Diplomatic Studies (IPD) and the Inter-University Consortium for Promotion of Social Sciences, Humanities and Arts (IUCPSS) at the National Library of Pakistan.

The discussion aimed to generate views and standpoints about the possible expansion of the SCO, and the arising challenges and opportunities for the new member countries.

Speakers said SCO countries should undertake collaborative efforts in enchaining people-to-people relationships, especially in higher education.

Ambassador of Russia Alexey Yurievich Dedov said that Russia always supported Pakistan's permanent membership to SCO. He underlined the importance of collaborative efforts to address the economic and security issues facing the SCO member states. The Russian ambassador also outlined various projects that Russia would execute during its presidency of SCO in the year 2015.

Ambassador of Tajikistan Sherali S Jononov briefed the participants about the outcomes of the last SCO summit, which was held in Dushanbe in September this year. He said that Tajikistan supported Pakistan's full membership into the Eurasian grouping.

He said the membership would be an opportunity for Pakistan to explore the possibilities of cooperation with the member countries at a much higher level.

Lahore University of Management Sciences (LUMS) Vice-Chancellor Dr Sohail H Naqvi announced scholarships for Central Asian students. He said the LUMS would award 15 scholarships to Central Asia at under-graduate and MBA programmes every year. He hoped the scholarship scheme would strengthen Pakistan's relations with Central Asian countries.

IPD and the IUCPSS also signed a memorandum of understanding (MOU) to facilitate the exchange of students, experts and researchers from various regions of the world.

IPD President Farhat Asif and the ISSI researcher Dr Ahmed Rashid Malik also spoke on the occasion.

Published in The Express Tribune, December 17th, 2014.