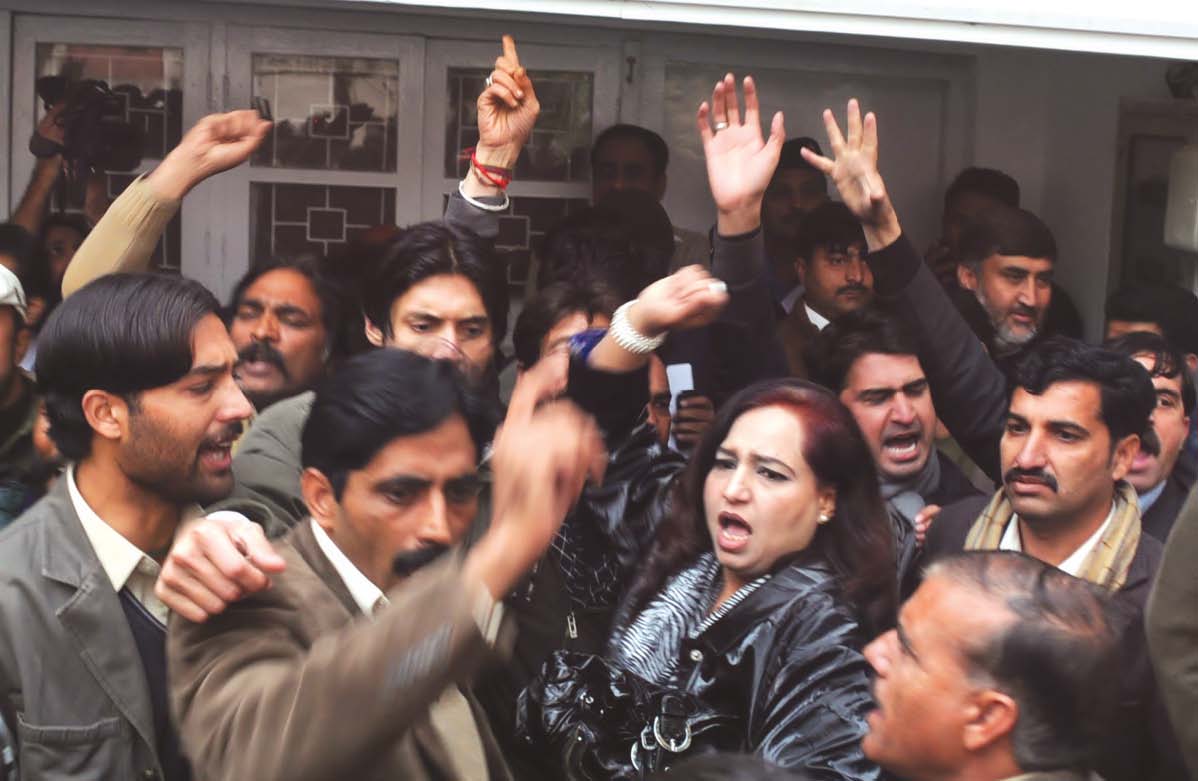 ---
KARACHI: Students of Sindh Madressatul Islam University (SMIU) and workers of the Pakistan Tehreek-e-Insaf (PTI) chanted 'Go Nawaz Go' following a visit by Minister for Planning and Development Ahsan Iqbal to the university in Karachi on Wednesday, Express News reported.

The university authorities, however, did not take any action against the students.

The controversial slogan has been reverberating in public gatherings and upper echelons of the government over the past few months, offending many who are a part of and support the PML-N government.

A professor of Balochistan University had also chanted this slogan, as members of Pakistan Muslim League-Nawaz (PML-N) distributed laptops to students earlier last month.