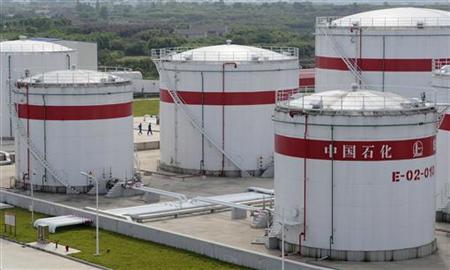 ---
SINGAPORE: Oil tumbled below 82 dollars in Asian trade on Monday, extending last week's losses as financial markets reeled from the impact of fraud charges against Wall Street icon Goldman Sachs, analysts said.

New York's main contract, light sweet crude for delivery in May, was down 1.49 dollars at 81.75 dollars a barrel. Brent North Sea crude for June tumbled 1.11 dollars to 84.88 dollars.

"The oil market is reacting to the news about the fraud charges against Goldman Sachs filed in the United States last week," said Victor Shum, an analyst with energy consultancy Purvin and Gertz in Singapore.

"If we look at the Asian stock markets... all I can see is red ink. The financial markets are still suffering from the fallout of the charges against Goldman and crude oil is reacting to that," Shum told AFP.

A civil suit filed by the Securities and Exchange Commission Friday accused Goldman of "defrauding investors by misstating and omitting key facts" about a financial product based on subprime mortgage-backed securities .

The securities were a key contributor to the financial crisis that peaked in 2008 because many contained risky mortgages. The charges are believed to be the first brought against a Wall Street firm for speculating on the collapse of the US housing market, which is still struggling to emerge from the worst financial crisis in decades.

Asian stock markets tumbled Monday in reaction to the charges against Goldman, with Hong Kong shares tumbling 1.60 percent in the first few minutes of trade. Japanese shares also opened lower Monday, with the benchmark Nikkei-225 index losing 172.54 points, or 1.55 percent, to 10,929.64, while Singapore's Straits Times Index was down 1.32 percent at 2,967.59 in morning trade.

Shum said however some investors may see the decline in oil prices as a "buy opportunity" and this could cushion the fall.