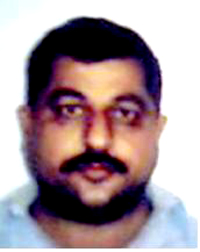 ---
ISLAMABAD: The police on Saturday re-arrested Javed Akhtar, one of the two most notorious robbers — the other is Javed Tanoli alias Shahanshah — following their escape from police custody after they were being produced before the court on Thursday.

Javed Akhtar, who is a resident of Faisalabad, had been re-arrested from his hometown. The police however, was still looking out for Javed Tanoli, a resident of Rawalpindi.

A reward of Rs200,000 has already been announced for providing information that helps locate the criminals. The news of Tanoli's escape was a source of worry for the residents of Islamabad and Rawalpindi as he is known to carry powerful influence within the police departments of the twin cities.

He was arrested from Karachi by the Crime Investigation Agency of Islamabad police in October last year after being on the rampage for several years in the twin cities.

Tanoli used to boast complete control over areas in Sectors I-8, I-9, I-10, G-9, G-10, G-11 in Islamabad and Khayaban-e-Sir-Syed, Satellite Town, Chaklala Scheme III, Gulraiz Colony, Pakistan Town, Judicial Colony, PWD, Bahria Town and Korang Town in Rawalpindi. He is also known to claim that he cannot be arrested by the police of Islamabad and Rawalpindi.

The reason for his confidence is said to be his strong links within the Crime Investigation Agency of Islamabad Police. Assistant Sub Inspector Asif Shah of CIA was openly accused by the victims of Tanoli group of providing protection to the robber.

One complainant from Koral area accused Shah of taking Rs200, 000 from Tanoli for stage-managing his alleged escape from police custody. Senior Superintendent of Police, Operations, Tahir Alam Khan told The Express Tribune that the concerned ASI had been suspended.

"He is being interrogated by the police for his alleged involvement in the escape of Tanoli. His physical remand has also been extended by the court. However, so far no evidence of this alleged involvement or links with Tanoli have come to the fore," he said.

Sources in CIA Police told The Express Tribune that ASI Asif Shah had offered money to the two constables, who were responsible for taking Tanoli to the court from Adiala Jail.

It is being alleged that the two constables had to take him to a guest house in Sector F-8 from where Tanoli would have escaped after drugging them. Sources said the two constables were not asked to let the robbers escape. Their role was limited to escorting him to the guest house.

The rest is said to have been scripted. Tanoli was known for his 'generosity' to policemen. Khalid Mehmood, a worker at the Pakistan Institute of Medical Sciences, told The Express Tribune that seven days before his escape, Tanoli had come to the hospital for a check-up under police custody.

"I was surprised when an arrested criminal offered burgers to all the police officials accompanying him. He was so generous that he also offered burgers to some fifty people present in the hospital," he told The Express Tribune.

Another worker at the District Courts, Muhammad Sadiq said, "Tanoli appeared before the court in a brand new dress on the day he escaped from police custody." Khurram Riaz, a resident of PWD Town, became a victim of armed robbery in 2009.

He lost valuables worth million of rupees. After investigations, the Koral Police found the Tanoli group involved in the robbery.

Talking to The Express Tribune, Riaz expressed fears about the escape of Tanoli. "Tanoli has strong links with the police. They operate at their sweet will in areas under their control. I am afraid he can target my house again," he said. SSP Operations, Tahir Alam claimed that efforts were being made for the early rearrest of the notorious dacoit, Javed Tanoli.
COMMENTS
Comments are moderated and generally will be posted if they are on-topic and not abusive.
For more information, please see our Comments FAQ