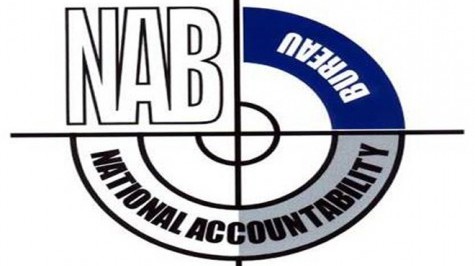 ---
LAHORE: Executive board of the National Accountability Bureau (NAB) has approved the filing of a reference against former Balochistan Coastal Development Authority (BCDA) director general and others on charges of causing a loss of Rs243.59 million to the national exchequer.

The board also authorised two investigations and seven inquiries at its meeting on Wednesday.

Former BCDA chief Muhammad Azam Pathan and his associates are accused of manipulating the tenders for the construction of a jetty in favour of Agha Gul Construction Company. The misuse of authority allegedly caused a loss of Rs243.59 million to the national exchequer.

The board also authorised an investigation against Rana Muhammad Azam Khan Tikka and Hammad Khan Tikka in Aglam Global Links (Pvt) Ltd case aka Qasr-i-Zauk case. The board cancelled the plea bargain with the two accused in this case.

They are accused of deceiving the public at large, misappropriation of public money and property and illegal transfer of property of Qasr-i-Zauk and causing a loss of Rs650 million to their clients.

Another investigation was authorised against former health secretary Muhammad Jalal, the Government of Balochistan chief purchase officer and others. They are accused of purchasing substandard medical equipment at exorbitant rates.

The board authorised seven inquiries. First of these was against Adnan Sherazee, Mrs Seema Sherazee, Malik Ali Zain, directors of M/s A H International (Pvt) Ltd.

They are accused of default on a Rs125.665 million payment to Saudi Pak Industrial & Agricultural Investment Company Limited.

A second inquiry was authorised against former vice chancellor Dr Shahid Mehboob of GC University Faisalabad who is accused of misusing his authority, financial misappropriation, and illegally awarding a contract to a non-registered firm at rates 40 per cent higher than the rates approved by the government.

Another inquiry was ordered against former PESCO chief executive Muhammad Wali for accumulating assets beyond his known income.

The board also authorised three inquiries against former KPK Workers' Welfare Board (WWB) secretary Muhammad Tariq Awan and others. In one of the cases Awan is accused of accumulating assets worth Rs141.624 million, which are beyond his known income. He is also accused of corruption in awarding contracts to transport companies and renting a school building under the WWB. Awan is also accused of malpractice in acquiring land for the WWB.  The seventh inquiry was authorised against Communication and Works Department, Peshawar Chief Engineer Zard Ali Khan. He is charged with accumulation of assets worth millions of rupees beyond his known income. The board has also authorised complaint verification against the Engineering and Management Sciences (BUITMES) vice chancellor and others for misuse of authority in the appointment of several people and embezzlement of university funds. The board also approved voluntary return of Rs1.8 million in a case against Bolan Medical College principal Dr Shenaz Naseer Baloch. Dr Baloch is accused of misusing her authority and spending the student fund inappropriately. The board closed six inquiries due to lack of incriminating evidence. Two investigations were also closed due to lack of evidence. The board approved a plea bargain of Rs909 million with Rashid Muhammad Yaqoob accused of seeking investments while living in Kuwait from where he embezzled large amounts.

Published in The Express Tribune, August 16th,2014.