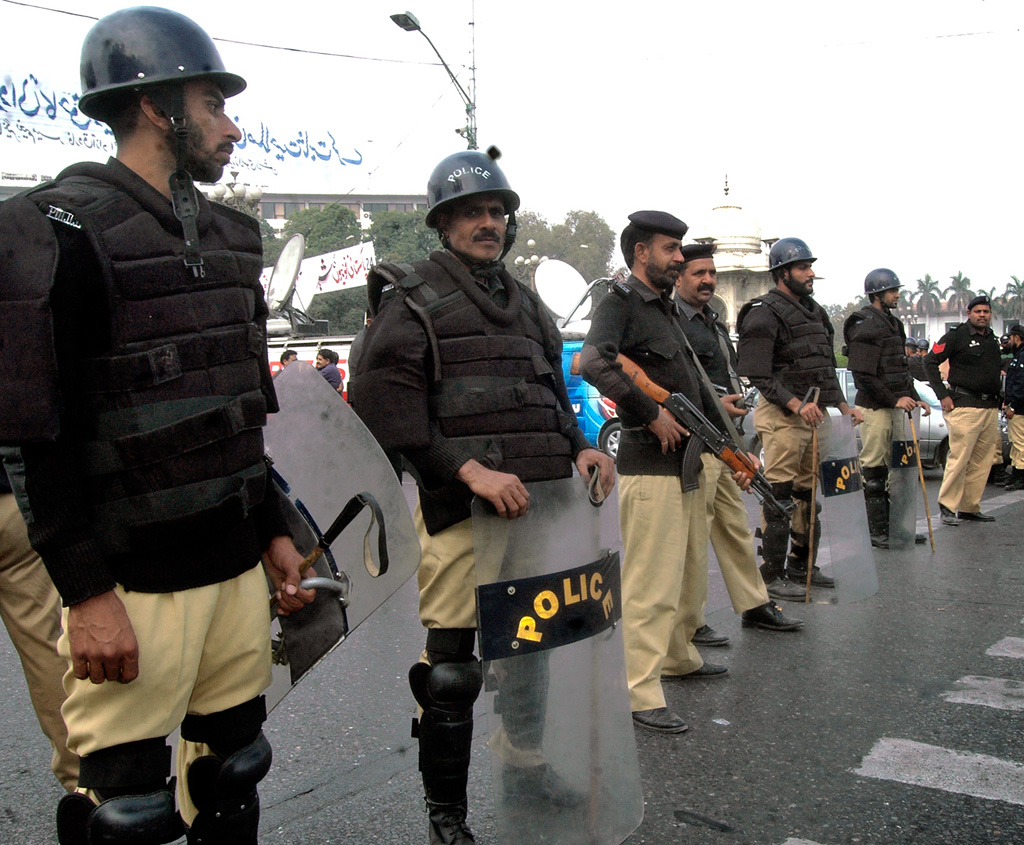 ---
LAHORE: Hours after an FIR was registered against Pakistan Awami Tehreek (PAT) chief Dr Tahirul Qadri, Punjab police set up pickets on all roads leading to the Minhajul Quran secretariat in Lahore and detained dozens of activists early on Thursday morning.

According to Express News, heavy contingents of police have been deployed in Model Town and all roads leading to Minhajul Quran secretariat have been sealed.

There were reports that police were raiding houses of PAT activists and were stopping those activists who were trying to reach the Minhajul Quran secretariat ahead of Youm-e-Shuhada.

PAT Principal secretary GM Malik claimed that around 3,000 activists had gathered at the Minhajul Quran secretariat ahead of Youm-e-Shuhada.


Crackdown has started on homes of #PAT workers in different districts of Punjab. #RevolutionAhead #Pakistan

— Dr Tahir-ul-Qadri (@TahirulQadri) August 6, 2014


The PAT chief decried the arrests and asked government to refrain from resorting to such acts. Qadri further urged the Punjab police not detain PAT activists.

Express News reported that as many as 22 PAT workers were arrested in Faisalabad.

Meanwhile, Pakistan Peoples Party (PPP) leader Rehman Malik has called the whole act of police cordon and detention of PAT activists part of a surreptitious 'deal' between the government and PAT.


It looks yet another deal betw TUQ and PML N for a consented house arrest in Lhr which will give TUQ an excuse not to march to Isb/join PTI

— Senator Rehman Malik former Interior Minister Pak (@SenRehmanMalik) August 6, 2014