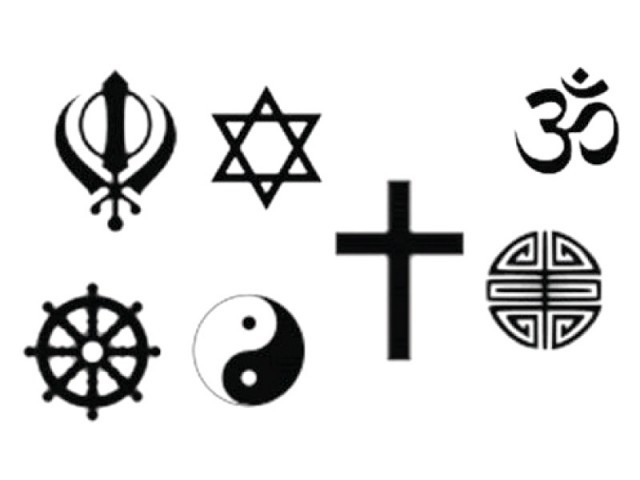 ---
ISLAMABAD:
The discussion triggered by the PTI resulted in an agreement between the government and the opposition to form a fact-finding committee that would probe into the incidents of violence against religious minorities across the country.

PTI Vice Chairman Shah Mehmood Qureshi wanted to raise the issue through a point of order but Deputy Speaker Murtaza Javed Abbasi asked him to take up a calling-attention notice. But the PTI members started protesting, after which Leader of the Opposition Khursheed Shah intervened and asked the deputy speaker to let him speak.

Qureshi said that unknown attackers killed two men related to PTI member Lal Chand Malhi in Umerkot district and now members of the Hindu community were left with no option other than migration.

He asked the government to realise the gravity of the situation and make appropriate security arrangements at the earliest.

Defence Minister Khawaja Muhammad Asif responded to Qureshi's concern for minority rights and said that both the federal and provincial governments should work hand-in-hand to provide security to them. "It is shameful that the sufferings of minorities are on the rise. These incidents are giving the country a bad name," he added. The minister suggested, like other MPs, that a committee should be constituted to investigate such incidents and that his government would also discuss the issue with the provinces.




Meanwhile, PTI MNA Lal Chand said the incidents of targeted killings, kidnapping and forced marriages of Hindu girls were on the rise in Sindh and the government had failed to protect the rights of religious minorities.

Pakistan Peoples Party's Nawab Yousuf Talpur presented a motion to set up a fact-finding committee. Afterwards, the deputy speaker asked Minister for Science and Technology Zahid Hamid and Nawab Talpur to discuss the terms of reference and finalise the names of committee members.

At the outset of the proceedings, PTI's Makhdoom Javed Hashmi shared details of his journey in which authorities did not permit his plane in Sialkot to land where he was scheduled to address a public rally. "I swear that I have never thought of becoming Prime Minister then why are you [the PML-N] afraid of me," he questioned.

"I was not going [to Sialkot] for any rebellion or to harm the system that you did not allow my plane to land," he said, adding, "I would be the first person to receive a bullet if someone tried to impose martial law."

In response, Defence Minister Khawaja Asif asked Hashmi to move a privilege motion to ascertain the reason behind the incident. "No one can stop Hashmi from going to Sialkot. Even though we are no longer in the same party, but he can be my guest," he said.

Published in The Express Tribune, August 7th, 2014.