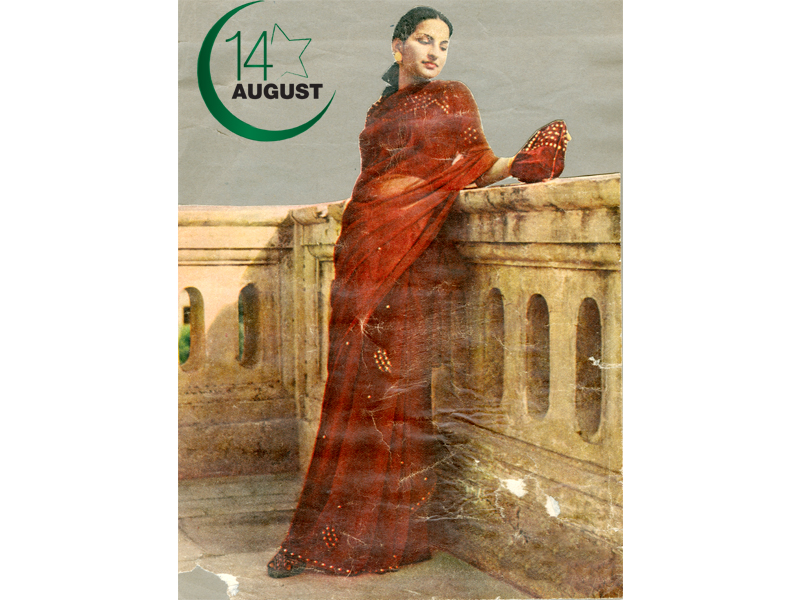 ---
This photograph of Mrs. Azra Haq, a former member of the Pakistan Women's National Guard, was taken by a Vogue photographer, Ronnie Chib, who was in Pakistan working on a feature, 'A Day in a Pakistani Woman's Life' in 1950.

This particular photograph appeared in Vanity Fair. "Mr. Chib wanted to highlight the beauty and elegance of Pakistani women as he saw it. The photograph was taken near Lahore's Assembly Chambers on my birthday, 17th May 1950," Mrs Haq said. "As a refugee from Jalandhar, I only had three sets of clothes," she recalled. "This red sari was sent to me by my sister-in-law from Bombay especially for the photo-shoot."

PHOTO: AZRA HAQ/THE CITIZENS ARCHIVE OF PAKISTAN

CONCEPT: SANAM MAHER

DESIGN: SAMRA AMIR

This August, The Express Tribune will feature photographs from contributions to an open call for images from the struggle for independence and Pakistan's formative years.

Concept: Sanam Maher

Published in The Express Tribune, August 6th, 2014.
COMMENTS (2)
Comments are moderated and generally will be posted if they are on-topic and not abusive.
For more information, please see our Comments FAQ