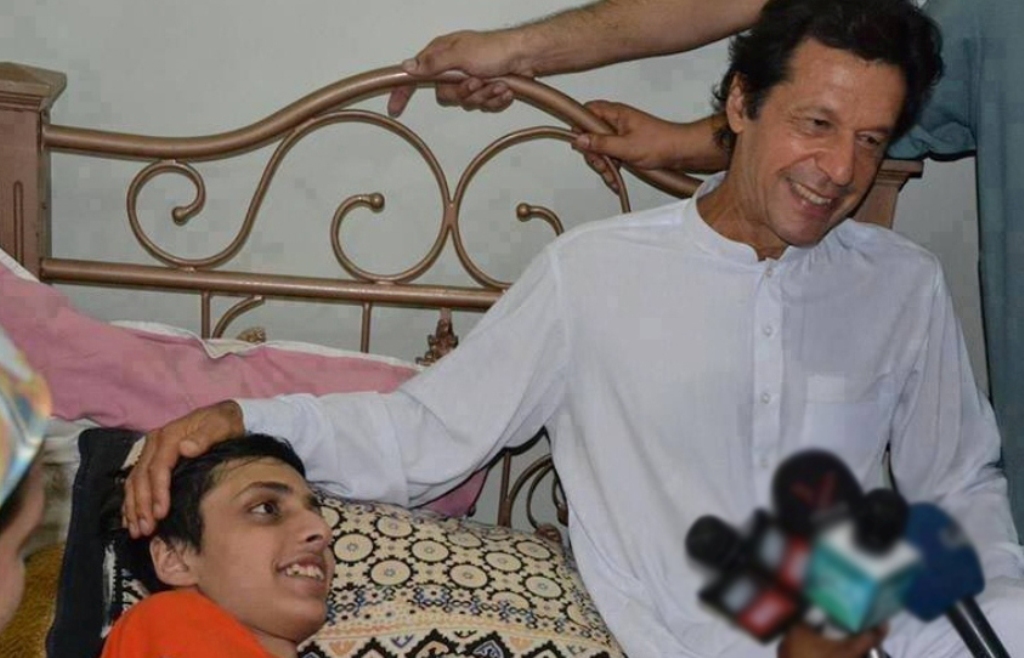 ---
LAHORE: A 16-year-old boy named Daniyal Tanvir, who was Pakistan Tehreek-e-Insaf (PTI) chief Imran Khan's biggest fan, has passed away in Lahore, Express News reported. 

Adam was a heart patient and had been advised by doctors to undergo a cardiac transplant.

He died suddenly on Monday on his way to the hospital, where he was going to get polio drops before he was to fly to India on Wednesday for treatment.

The 16-year-old's last wish was to meet Imran -- a meeting which had taken place yesterday at the teenage boy's residence.

The PTI chief expressed grief for Daniyal's death on his twitter account, acknowledging that he had met the teenager just yesterday.


Saddened by death of brave Daniyal whom I met be4 he was 2 leave 4 heart surgery. Allah grant his family strength 2 bear the terrible loss.

— Imran Khan (@ImranKhanPTI) August 4, 2014


Imran had also tweeted about his meeting with his fan, who, in his awe for the PTI chief, had made his parents vote for the party.


Overwhelming moment with Daniyal who is going 2 India 4 heart surgery & wanted 2 meet me.Made his parents vote PTI pic.twitter.com/DLTOuIau3L

— Imran Khan (@ImranKhanPTI) August 3, 2014


The PTI chief had also wished for his fan to have a "speedy recovery" on his twitter account.


May Allah grant Daniyal a speedy recovery. My prayers go with him and his family.

— Imran Khan (@ImranKhanPTI) August 3, 2014


Imran had said that he would personally take care of his healthcare expenses, flight and accomodation, and had provided the family with a cheque of Rs100,000.