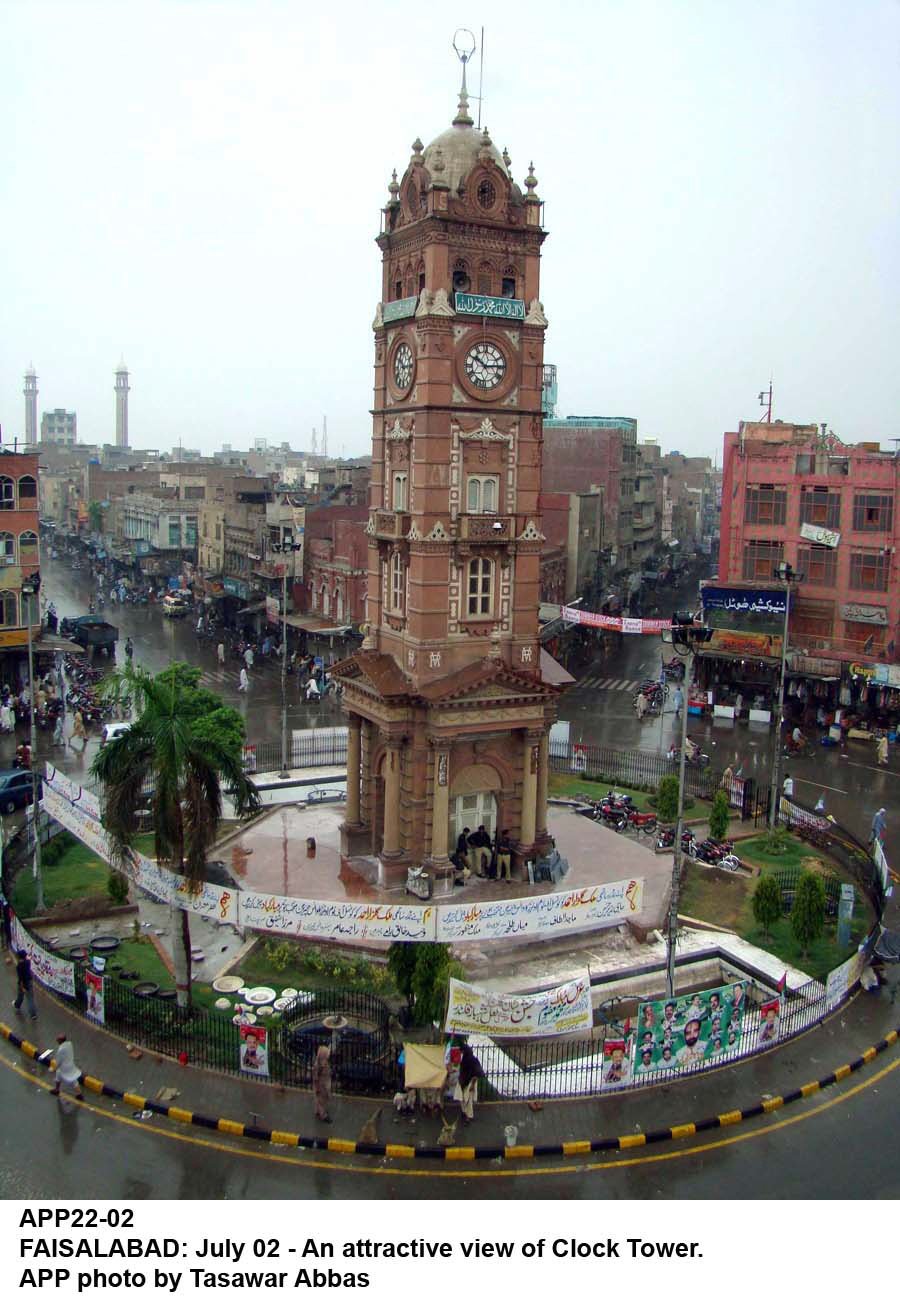 ---
FAISALABAD:



Restoration work has started at the city's iconic Clock Tower, popularly known as Ghanta Ghar.




The Lyallpur Heritage Foundation (LHF), comprising industrialists and government officials, is carrying out the restoration work.

Talking to reporters on Saturday, Faisalabad District Coordination Officer Noorul Amin Mengal, who is the patron of LHF, said that the foundation had been established to save the cultural heritage of the area.

"The LHF has prepared a list of more than 30 monuments to be preserved and the Clock Tower is at the top of the list," he said.

He said that more than Rs30 million would be used on the restoration and renovation of the monuments in the city.

The Clock Tower is situated in the centre of the old city and the eight bazaars seem to radiate out from it.

They are: Aminpur Bazaar, Chiniot Bazaar, Katchery Bazaar, Rail Bazaar, Karkhana Bazaar, Montgomery Bazaar, Jhang Bazaar and Bhawana Bazaar. The map of the eight bazaars is based on the British Union Jack.

The Clock Tower was built on a well and its foundation stone was laid on November 14, 1903.

The well, which formerly existed at the exact location of the Clock Tower, was filled with earth brought from the farms of Chak Ram Dewali on Sargodha Road.

The stones used in the construction of Clock Tower were brought from Sangla Hill, some 50 kilometres from Faisalabad. The clocks were brought from Mumbai. The Clock Tower was completed in two years at the cost of Rs40,000.

The exterior of the Clock Tower is still in good shape and does not require repair. However, its interior needs urgent restoration.

The plaster of the Clock Tower has started decaying and cracks have appeared on stairs and the outer pillars. Pedestals inside the tower are also in a bad shape.

At the time of its construction, fountains had been installed in front of four bazaars – Aminpur Bazaar, Katchery Bazaar, Karkhana Bazaar and Jhang Bazaar – which were visible from the rest of the bazaars.

However, only two of them remain.

Published in The Express Tribune, August 3rd, 2014.