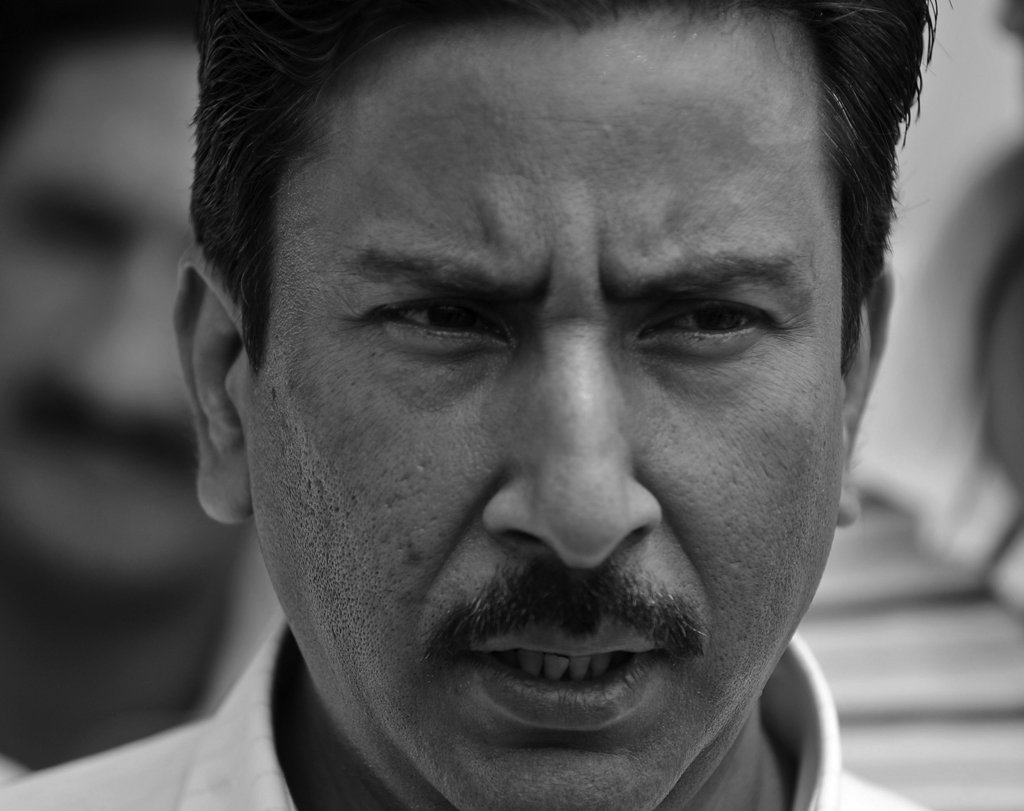 ---


The most obvious question asked by the readers would be as to why Saleem Malik makes an entry in the hall of fame series, which is a fair enough query. A man who fixed international matches and sullied the reputation of the game and his country with his superfluous actions surely doesn't merit such accolades.




But 15 long years after the lifetime ban was imposed on the crafty batsman, some of the pundits and experts of the game are still awestruck by his mesmerising willow wielding.

In this context, we dissect the cricketing pedigree of a man who played as many as 103 Tests for Pakistan. Without getting into the murky details of the fixing business, we focus on the brilliance of a cricketer who had a God-given ability to bat.




At his pomp, Malik was considered someone who batted with languid ease, decimating opposition with an array of strokes than just brute force. Silky and graceful shot-making was his hallmark and it seemed that he never needed power to hit boundaries all around the park.

More importantly for a man who allegedly sold his team more than once, Malik was a fierce fighter with the bat and many of his rescue efforts have gone down in the annals of Pakistan cricket.

He exhibited bravado and a never-say-die attitude that spoke volumes about his credentials during the formative years in his international career.

The 1987 Kolkata ODI against India is one such example. Pakistan were down and out after losing captain Imran Khan's wicket — the seventh of the innings with 65 runs needed at this juncture — a required run-rate of over 10 an over was staring Pakistan in the eyes.

Malik singlehandedly chased down the target with an astonishing 72 off 36 balls. During a frenetic chase, the right-hander struck 11 fours and a solitary six. None of the boundaries were bashed; the innings was spellbindingly constructed with consummate ease in front of 100,000 stunned spectators.

A year before the Kolkata exploits, Malik walked in to bat at number eleven against the West Indies at Faisalabad and once again defied the opposition on his own.

A brute of a ball from Courtney Walsh had broken his left arm in the first innings, but the pugnacious character took the challenge head on by batting with his arm in a sling – helping Wasim Akram add crucial runs at the end – propelling Pakistan to a win despite conceding a big first-innings lead.

Despite his impressive start, many felt that Malik found both pace and swing tough to handle, arguing that tackling spin-bowling was his forte.

The theory was put to rest on one of the toughest Test wickets of all — Headingley in Leeds, not once, but twice.

In the 1987 Test at the venue, Malik played a masterful knock of 99 on a treacherous wicket as Pakistan recorded a historic win and a subsequent series win.

Five years later, he remained unbeaten with knocks of 82 and 84 as Pakistan lost a closely fought match on a track where all batsmen struggled.

For many, Malik's finest hour was recorded in the 1994 Test series against Australia. Ironically, the series was the first where he was accused of malpractice (bribery and betting allegations) by Aussies Shane Warne and Tim May.

After winning a gripping first Test in Karachi, the hosts were down and out in the second. Forced to follow-on, Pakistan's last hope was captain Malik. The opposition included the greatest leg-spinner of all time, Warne.

The talisman responded with a truly magnificent 237 off 328 balls. In a breath-taking display of stroke play, Malik hit 34 fours as one soon lost count of the drives through the cover region; almost all of them went to the fence at a rate of knots. Pakistan successfully managed to draw the match being carried by Malik.

Pakistan was once again on the ropes in the third and final Test of the series at Malik's home ground –Lahore's Gaddafi stadium. Faced with an 82-run first-innings deficit, Pakistan lost five second-inning wickets with a mere 25-run lead; an imminent defeat stared them in the face.

But Malik was once again a man possessed. In a 196-run alliance with Aamir Sohail, Malik took his team to safety, scoring another memorable ton (143 off 242 balls) in the process.

Even towards the twilight of his impressive career, Malik's penchant for scoring runs in the most difficult situations tagged along with his increasingly murky reputation.

During a tumultuous 1995 African safari, Malik produced another brilliant 99 against a potent South African attack in the first ever Test between the two nations played on the hard and bouncy Wanderers track in Johannesburg.

The series was also clouded by fixing allegations and no prizes for guessing Malik was the man under the spotlight.

In 1997, he batted for almost the entire last day of the second Test against Sri Lanka in Colombo to ensure a draw. He scored 155 off 240 balls, displaying resolute resistance in tough circumstances.

By the time the 1999 World Cup was held in England, Malik was well past his best and looked painfully out of sorts as Pakistan faced a humbling defeat in the final against Australia.

Soon after, all hell broke loose as the Qayyum commission recommended a life ban for Malik's involvement in match-fixing.

The sad end left a real sour taste in the mouth, providing an unbefitting departure for one of Pakistan's best ever batsman and captain. However, as the years tick by, the wound afflicted by Malik's alleged greed and lust starts to wear-off. Finally, there is a realisation that the batting maestro perhaps had as much hunger for runs as he had for money.

" width="635" height="360" frameborder="0" allow="accelerometer; autoplay; encrypted-media; gyroscope; picture-in-picture" allowfullscreen>

Published in The Express Tribune, June 13th, 2014.

Like Sports on Facebook, follow @ETribuneSports on Twitter to stay informed and join in the conversation.
COMMENTS (15)
Comments are moderated and generally will be posted if they are on-topic and not abusive.
For more information, please see our Comments FAQ