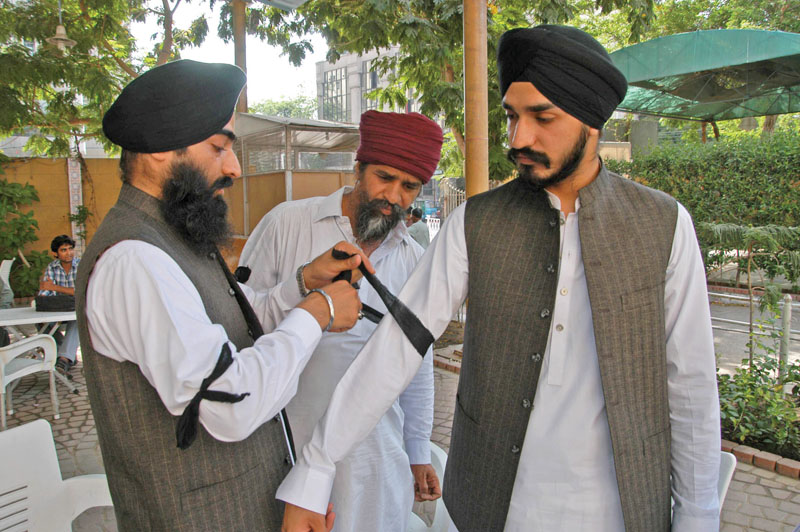 ---
KARACHI: The Sikhs warned of protests across the country if the government does not accept their demands.

"We have presented our demands to the government and if they are not accepted by May 30, then we will start protesting in Karachi," said Sardar Ramesh Singh, the chief patron of the Pakistan Sikh Council while speaking at the Karachi Press Club. Their demands include providing Hindu temples and Gurdwaras with police protection, arrest the people involved in desecrating the holy scripture of Guru Granth Sahib and registration of cases against the miscreants under Section 295-A .

According to the speakers at the press conference, the Sikh scriptures were attacked at a mandir and not a Gurdwara. Since March last year, seven incidents have taken place on temples in Sindh - this includes two attacks which took place earlier this month, one at a temple in Lea Market, Karachi, and the other in Shikarpur. They said that if the temples caretakers cannot look after the scriptures, then they should return them.

"We approached the minister for minorities as well as the minority parliamentarians who promised us that a meeting would be held with the chief minister where our issues would be highlighted," said Singh. "So far, the chief minister has not issued any statements condemning the incidents and no meeting has been set." He added that the Sikhs had no dispute with the Hindus or Muslims.

"Right now, our people are guarding the temples to prevent further attacks," he said. "We have told members of our community to remain peaceful but we will protest if our demands are not met. It is our right." Sardar Rajan Singh, another speaker, claimed that the temple caretakers knew who was behind the incidents and demanded that the government should arrest those responsible. He added that their religious feelings and sentiments should be respected.

A representative of the Christians, Michael Javed was also present at the press conference and said that a petition 207/2014 against the attacks has been submitted in the Supreme Court.

Published in The Express Tribune, May 27th, 2014. 
COMMENTS
Comments are moderated and generally will be posted if they are on-topic and not abusive.
For more information, please see our Comments FAQ