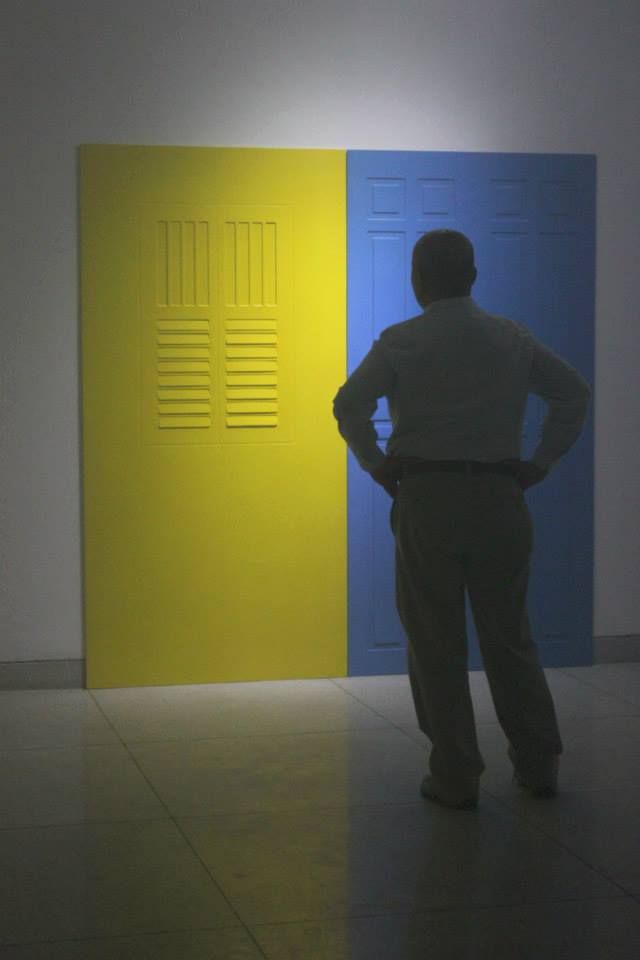 ---
LAHORE:



"I create a modern-day vision of the social world with symbols from our daily lives. My work reflects an instrument that helps the viewer understand his or her personal state in our present time and space," sculptor Safdar Ali told The Express Tribune on Sunday. Recent works by sculptors Safdar Ali and Sidra Ashraf are on display at Gallery 39K until June 7.




Ali's installations Scar and Melodious Tumour were made with mixed media and paint. Ashraf's installation Andare after Ludovico is a video projection and See-through Medium was made using bleach board, hardboard, wire, IC board, SMDs, LEDs and a smoke machine.

Ashraf said, "My work is about the simple things we see everyday but do not stop to ponder over their beauty. There is a flow between the so-called reality and our subconscious mind.

The subconscious mind makes us see the world in a new light. I want the viewers to be able to find beauty in the things that we observe daily."

Commenting on their work Artist Abdullah Qureshi said "Safdar's work is exciting on multiple levels. A graduate of the NCA's sculpture department, his work seems to be expanding in interdisciplinary directions. I see him becoming interested in interior objects and incorporating painting techniques." He said Ashraf's work, on the other hand, engaged the viewer in a more direct way. We see projections on the floor and a sculpture piece that is more of an installation. It invites the viewer to engage. Her work incorporates the use of multiple technologies and various cultural references. For instance, one is reminded of childhood narratives or fairy tales.

Art critic Quddus Mirza said "The artists are using a new language of art. Their works are unusual, minimal, experimental and subtle. One feels, however, that these works needed a larger and better space. Both artists are exploring new ideas, techniques and mediums, which is daring and difficult considering our context."

Ashraf and Ali graduated in Fine Arts and Sculpture with distinction from the National College of Arts.

Published in The Express Tribune, May 26th, 2014.