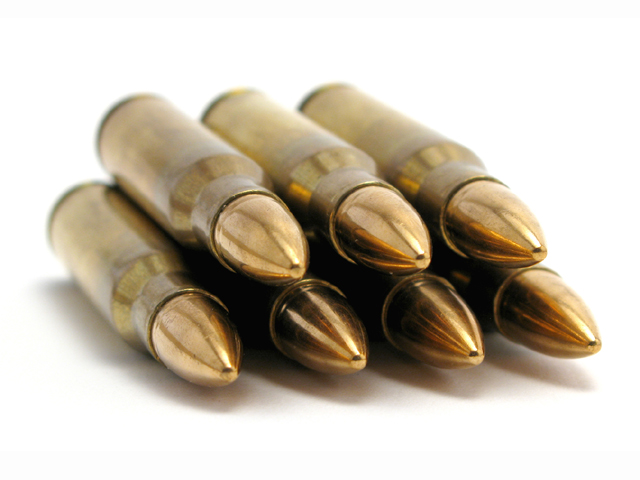 ---
HYDERABAD:



Two persons, including a policeman and a worker of a banned nationalist party, were killed and around a dozen were injured with gunshots in a violent clash on Tuesday night.




The incident took place at around 12:30am at Koh-i-Noor Chowk in Hyderabad during a celebratory rally marking the birth anniversary of Hazrat Ali (RA). Meanwhile, City DSP Haneef Shaikh said he was on duty at Qadam Gah when he was informed about the fight. "As soon as we reached, several bullets came from an unknown direction and hit the two policemen." As a result, constable Faisal Khan was killed and ASI Adam Ali Khushk and van driver Mubarak was injured with gunshots. The latter is in a critical condition and under treatment at Bone Care Hospital.

The second slain person, Waqar Dawach, belongs to the banned nationalist party, Jeay Sindh Muttahida Mahaz (JSMM), which announced three days of mourning and a call for protests in the province on Thursday. Dawach was the party's leader from Jamshoro district.

Different versions of the clashes appeared in various reports. According to one version, the local Deswali community had asked the rally's participants to avoid aerial firing while passing through that area, which triggered the fight. JSMM president Shaif Burfat, who is believed to be in self-exile, accused the intelligence agencies of killing his worker in a statement issued on Wednesday.

Meanwhile, several others claimed that workers of the Muttahida Qaumi Movement  (MQM) became involved and led to the clashes. The fight took place merely a hundred metres away from the MQM's Hyderabad zonal office at Bhai Khan Incline. However, the MQM spokesperson, Imran Noor, denied the involvement of his party workers. Later, the party's office in Kotri was also attacked apparently in reaction to the clashes.

According to the spokesperson, some criminal elements in the rally have deliberately tried to involve the party in the clash to give the incident an ethnic colour. "There were some drunk and armed people in the rally who indulged in violence," he said.

A participant in the rally was shot before the firing began from two sides, said a person who witnessed the fight. "As soon as the person was shot, armed men in the rally tried to go to the MQM office to attack," he claimed. The enraged participants of the rally also attacked vehicles at the chowk and the nearby Gul Centre area. They also set ablaze two motorcycles.

The SHO of City police station, Imran Rasheed, told The Express Tribune that the police have yet to start raids to arrest the suspects. The FIR will be lodged on the police's complaint against unknown persons. "We were trying to restore peace in the area as tension prevailed all through the day," he said.

Published in The Express Tribune, May 15th, 2014.
COMMENTS
Comments are moderated and generally will be posted if they are on-topic and not abusive.
For more information, please see our Comments FAQ