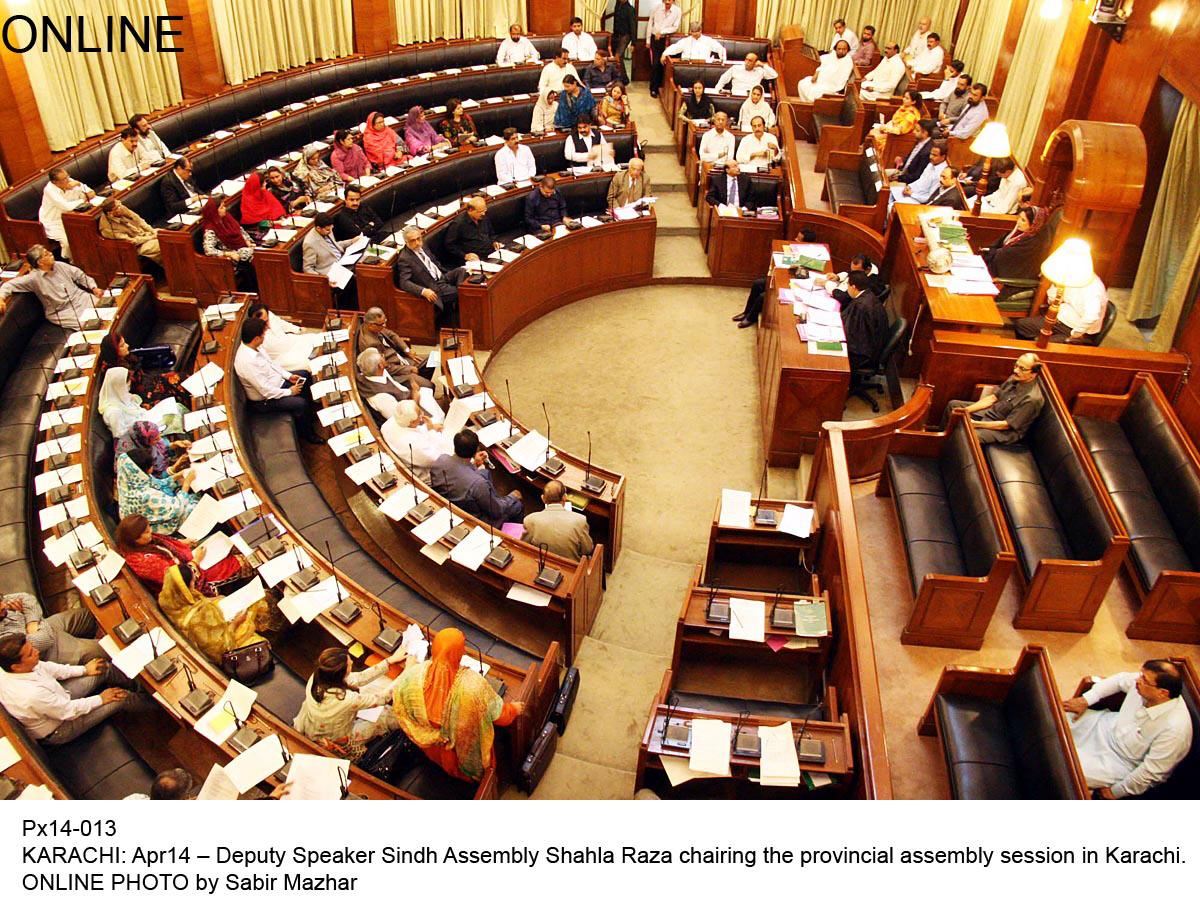 ---
KARACHI:



Pakistan Tehreek-e-Insaf's Khurram Sher Zaman walked out of the assembly on Monday as the deputy speaker, Shehla Raza, did not let him continue a discussion about the consumption of alcohol outside wine shops in residential areas.




"After buying alcohol from the wine shops, many people hang around and drink," he said. "They get rowdy and pass rude remarks to the residents."

Zaman requested the house to look into the issue and order the removal of wine shops from residential areas. Zaman has raised similar concerns in previous sessions as well.

He added that whenever he brought up the issue in the house, the excise and taxation minister insisted that people would become addicted to heroin or hashish if they banned alcohol.

According to Zaman, these sort of comments showed that the minister was promoting alcohol.

Raza, repeatedly told the PTI MPA to not start a debate on a call attention notice but he continued to rant.

Zaman refused to back down and said he would walk out of the session if he was not allowed to speak on the issue. He walked out in a token protest but came back a few minutes later.

Published in The Express Tribune, April 15th, 2014.