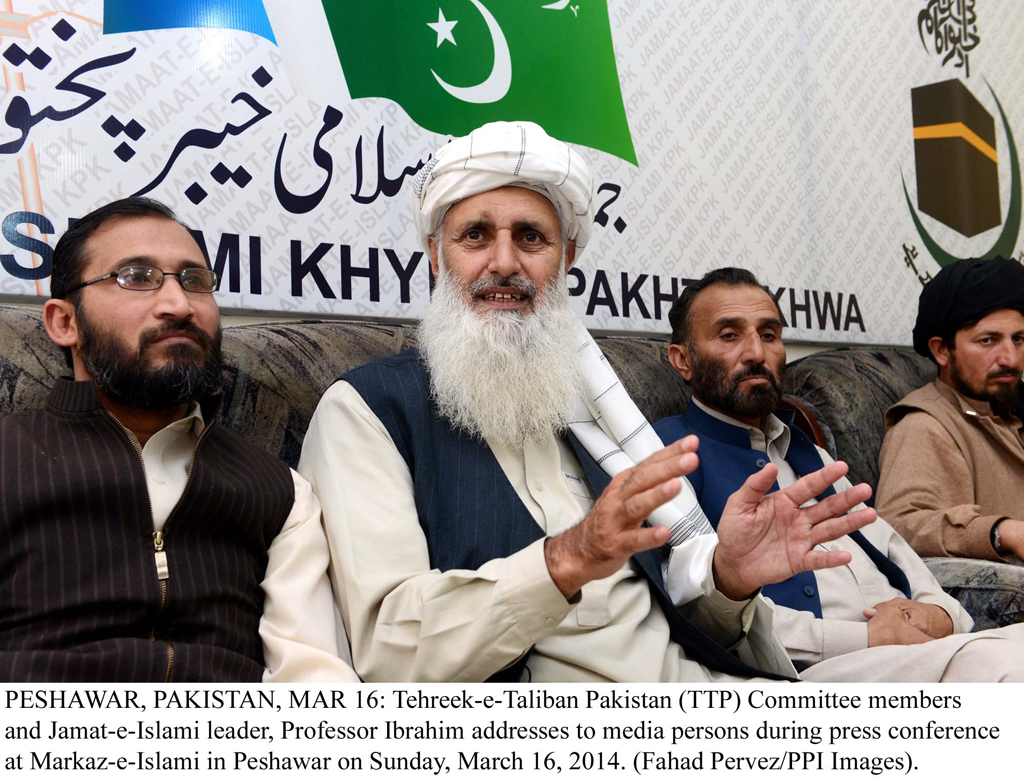 ---
ISLAMABAD:



A day after government and Taliban negotiators agreed on the venue of a proposed face-to-face meeting, a senior government official said that they would push the Tehreek-e-Taliban Pakistan to indefinitely extend its ceasefire.




"We would like the ceasefire to be extended for an indefinite period… this will be our first job when we meet the TTP Political Shura," he told The Express Tribune on condition of anonymity.

The TTP had announced a one-month 'unconditional ceasefire' on March 1 in order to restore peace efforts after they hit a roadblock due to the slaying of 23 paramilitary troops by the group's Mohmand chapter. Subsequently, the government had also called off surgical air strikes in the tribal areas.

"Meaningful negotiations cannot take place if the ceasefire is not extended, ideally for an indefinite period," said Rustam Shah Mohmand, a member of the government's reconfigured negotiating team.




He confirmed that their first target would be to ensure the ceasefire was extended for an indefinite period. "We are expecting to hold the first direct meeting with the TTP Shura in the next three days."

The maiden meeting between the government committee and Taliban Shura could not take place so far due to disagreement on the venue. On Saturday, however, the two sides evolved consensus on the possible  location which was not shared with the media.

Both sides are now making efforts to pursue the crucial second phase of talks quietly – avoiding unnecessary media attention. Major (retd) Aamir, who was part of the previous government committee, confirmed that his panel could have continued had its activities been kept away from the media glare.

Intelligence officials may join talks: Ibrahim

Taliban intermediary Prof Mohammad Ibrahim said on Sunday that there was a 'strong possibility' that an ISI official would join the peace process. He admitted that there was still a trust deficit between the two committees which, he hoped, would be bridged after the face-to-face meeting.

"The corps commanders had decided that the army would not directly take part in the process – but they had allowed representatives of the intelligence agencies to take part in the talks. There is a strong possibility that an ISI representative will take part in the talks," he added.

Asked if the army and government were on the same page vis-à-vis peace talks, he said the army would accept the government's decision. "I think they [the army] have taken this decision in principle and if such an approach is wholeheartedly followed, there will be a positive outcome," he said.

Asked if the Taliban committee expected an extension in the ceasefire, he said, "We are trying to convert the ceasefire into complete peace. But if we do not succeed, we will try to get the ceasefire extended."

Published in The Express Tribune, March 24th, 2014.