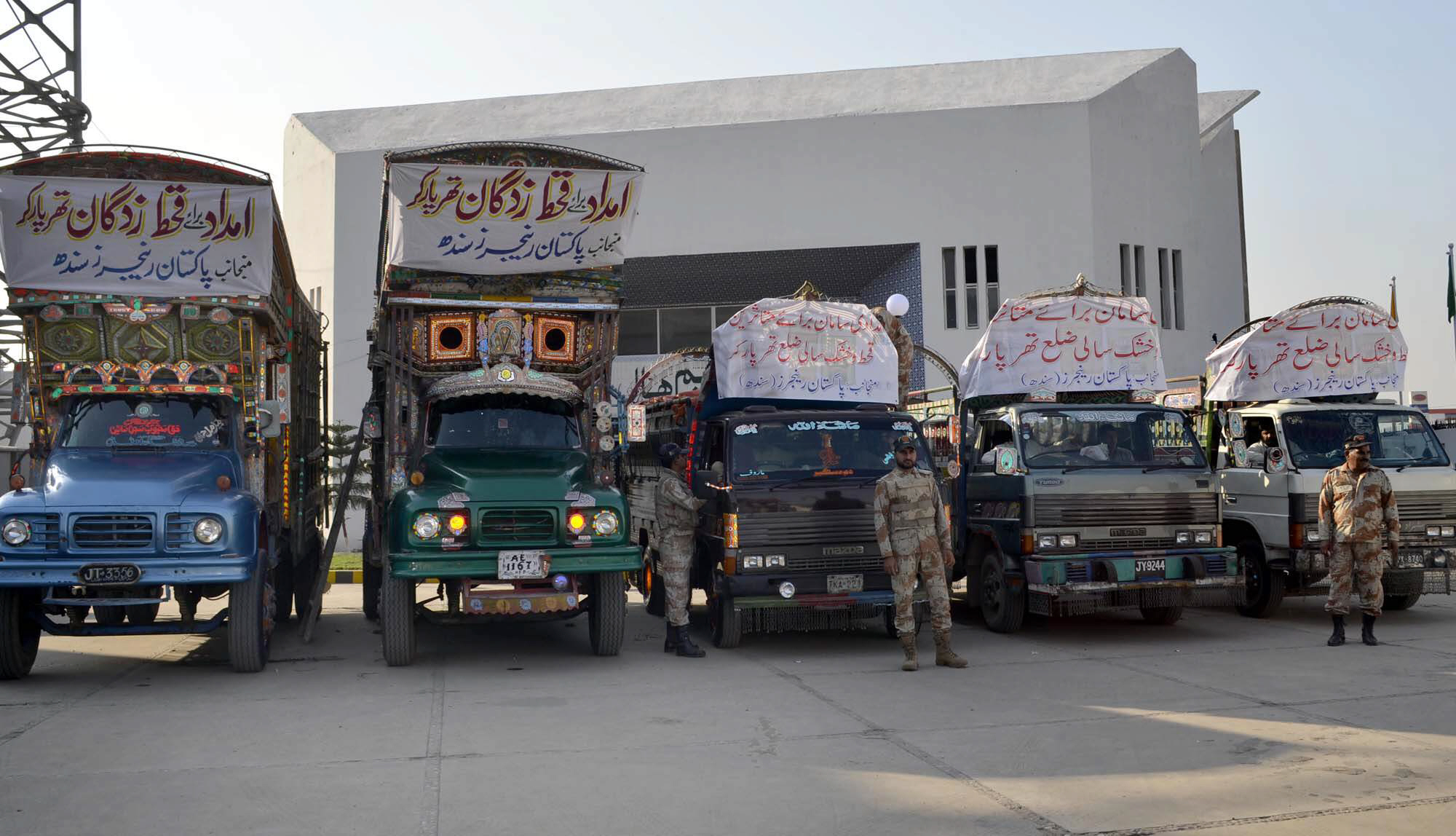 ---
KARACHI: The government should reintroduce the public distribution system via ration cards to ensure food security for the vulnerable, suggested Pakistan Institute of Labour, Education and Research (Piler) executive-director Karamat Ali on Wednesday.

Speaking at a press conference at the Karachi Press Club to discuss the situation of drought-wreaked Tharparkar, members of the Piler and the Pakistan Fisher Folk Forum (PFF) demanded that the government initiate an inquiry against the government officials responsible for the deaths and suffering in Tharparkar.




Ali suggested that the government should register the names of those responsible for the famine. "It is wrong to say that famine comes with God's will.

It is caused by human beings," said Ali, adding that the government should not only expel the relevant minister, but initiate a prevention plan for the future.

Ali, who was the only speaker at the presser, demanded the government must provide compensation to families of the children who died in Tharparkar and to those who suffered from drought.

"A proper mechanism should be followed for the distribution of relief goods. Apart from the judicial committee, a committee, comprising local citizens, should be formed to keep a check on the relief operation as we are receiving complaints," he said, adding that the government should make arrangements to provide ration to the affected people at their doorsteps.

He suggested that the government should reintroduce the distribution of goods through ration cards in the country. This system was in place in the region during the British colonial rule but, afterwards, the Pakistani government suspended the system on the directives of the International Monetary Fund.

Ali was of the opinion that the reopening of ration shops could avoid tragedies like Tharparkar.

Citing the example of a survey conducted by Piler in the city, he said that 70 per cent of the total income of a family is spent on purchasing basic food items.

He said that the government is violating Article-9 of the Constitution of Pakistan by not providing food to its citizens.

Another suggestion that came from the speaker was the distribution of government-owned land to those who are vulnerable to famine in the province. "If the government gives a six-acre piece of land to a family comprising 10 members, then the family can depend on the land for their livelihood," he said.

Published in The Express Tribune, March 13th, 2014.