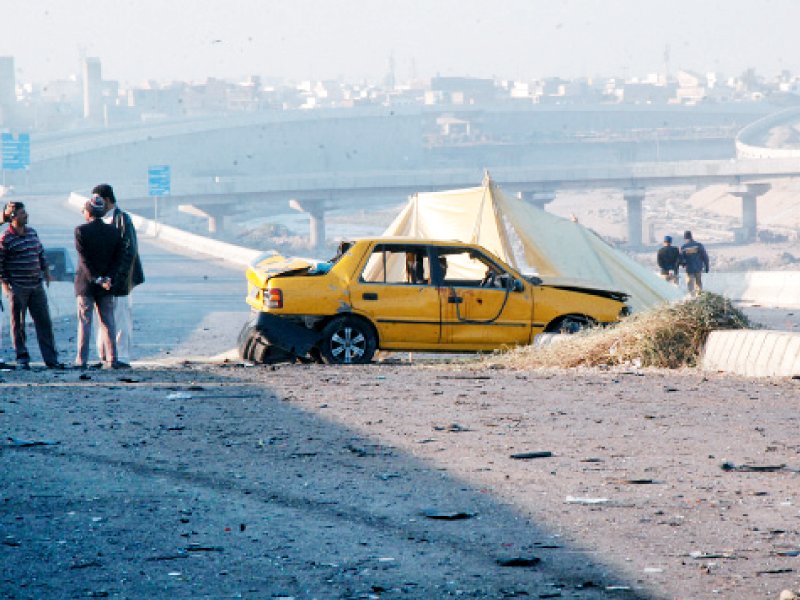 ---
KARACHI:



Kamran Khan will never know the name of his newborn son, smile at the baby's first words or hold him tight when he takes his first steps.




On Thursday, when terrorists cut short the life of Crime Investigation Department (CID) SP Chaudhry Aslam, they also killed CID sub inspector Khan - Aslam's personal security officer and driver. Another police officer also died in the same attack.

"Kamran was still thinking of a name for his younger son, who is only five days old," cried his brother in-law Waheed. "Kamran would also be missing out on the first birthday of his elder son falling on January 18."

The personal guard of the city's protector, Khan, 36 remained a shadow to his superior, Chaudhry Aslam. A sturdy man, six feet tall, he copied Aslam's commando style as he moved along with Aslam, quick to spring into action at the slightest command. An hour before Khan's body was to be taken for funeral prayers and burial on Friday, his house in Qayyumabad echoed with screaming women and was surrounded by solemn men. Khan's casket wrapped in a national flag and strings of fresh red roses hid his burnt corpse. Hysterical sisters and his numb wife sat around the body as other women moved forward to console them. "Kamran, we have lost you. Come back," one sister sobbed.

The young man had joined the police force in 2002 as a constable in district South. In the past, he worked with Pakistan Muslim League-Nawaz's Irfanullah Marwat before becoming Aslam's aide for the past seven years.

"Kamran would remain with his Sahib," recalled a cousin, Iftikhar, adding that Kamran hardly took any days off and would come home for a few hours only as he was responsible for Aslam's security."Wherever Chaudhry sahib went, Khan went; wherever he stayed, he would stay as well."

Khan's younger brother, Rizwan, who is training to become a police officer, admitted his brother knew all about the threats. But would always say: "Allah maalik hai" [God will save us].

Khan's family also belongs to Mansehra district, Chauhdry Aslam's own hometown. The aggrieved members recounted that Kamran came home on Thursday at seven in the morning and then left again at 3pm to join Aslam. "He would always drive Chaudhry Aslam's car but would never tell where they were going or which route they were taking." Khan would always carry two 9mm pistols with him. "They found the magazines even with his body. Death of such officers is a big loss," said another relative.

Published in The Express Tribune, January 11th, 2014.