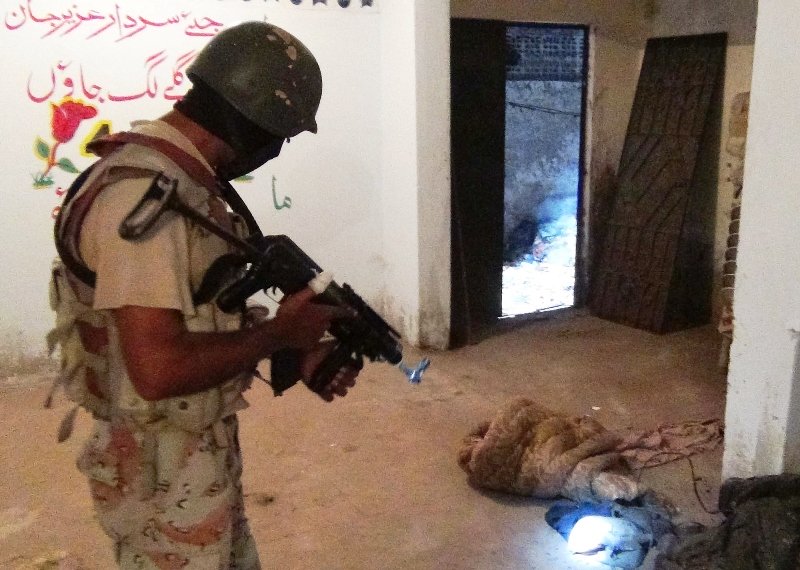 ---
KARACHI: At least five people, including two policemen, were shot dead in Karachi in separate incidents on Sunday, taking the death toll to 22 within 48 hours, Express News reported.

The policemen were guarding a bakery in Baldia Town which had received extortion chits in the past. The shop was previously attacked with hand grenades as the owner did not give money to the extortionists.

In another incident of violence, Pakistan Tehreek-e-Insaf candidate for local bodies election Qari Jafar was killed in the Rasheedabad area.

Two others were shot dead in the Mawach Goth area of the city, while another sustained injuries.

On January 4, at least 17 people lost their lives in the wave of violence that gripped the city. Three members of the Shia community, two seminary students and two police officials, were among the victims.

The two policemen – head constable Lal Haleem and constable Younus – were killed while another constable, Kamran, was injured when armed motorcyclists opened fire at a police mobile in Pirabad.

Operation

Rangers personnel today arrested four target killers and an extortionist during a security operation in the city.

The officers also seized a huge amount of arms from their possession.

According to the Rangers spokesperson, the target killers belong to a political party and have admitted to many killings.

The Rangers spokesperson had earlier said that the current spike in sectarian killings is a conspiracy to disrupt the law and order in the city and Rangers have some leads that a political party may be behind them.