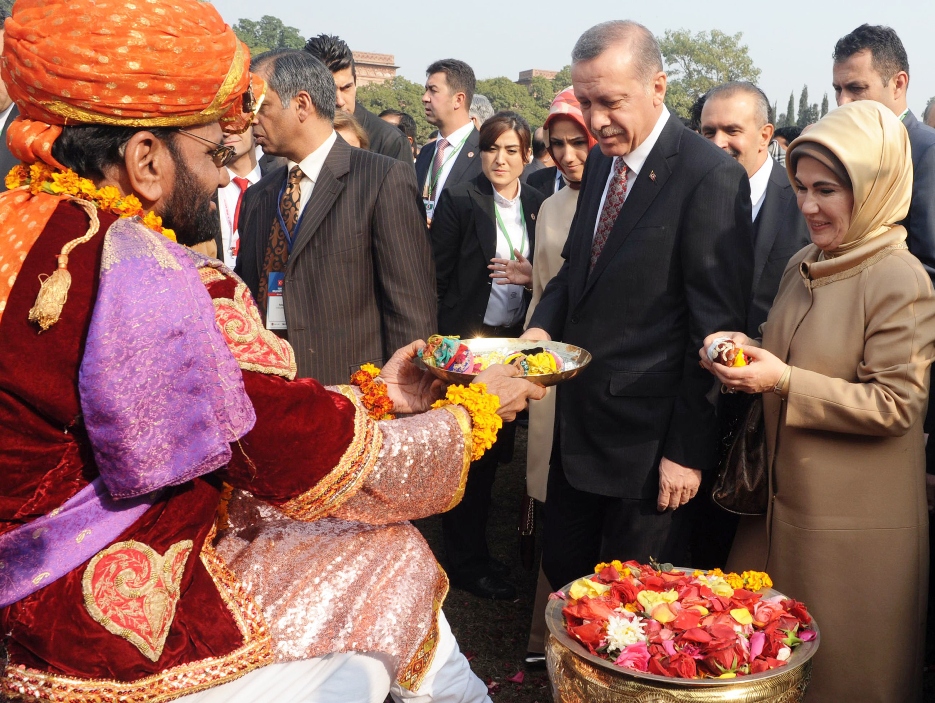 ---


Turkey's Prime Minister Recep Tayyip Erdogan was bowled over by the rapturous welcome he received on Monday at the close of day one of his two-day visit.




A Turkish official told The Express Tribune that 130 government officials and businessmen, along with Erdogan's wife and daughter, were vastly impressed by their reception in Lahore on Monday.

"Our delegation noticed that the Turkish prime minister has not received the kind of joyful welcome in other countries as he has in Pakistan," he said, requesting anonymity.

A sumptuous lunch hosted by Prime Minister Nawaz Sharif; a chestnut coloured stallion presented as a gift and emotional speeches were the highlights of the Turkish delegation's visit.

Erdogan was welcomed by Shahbaz upon his arrival at the Lahore airport, and went via helicopter to Raiwind, all the while surveying below him the famed Metro Bus route.

Published in The Express Tribune, December 24th, 2013.
COMMENTS (19)
Comments are moderated and generally will be posted if they are on-topic and not abusive.
For more information, please see our Comments FAQ