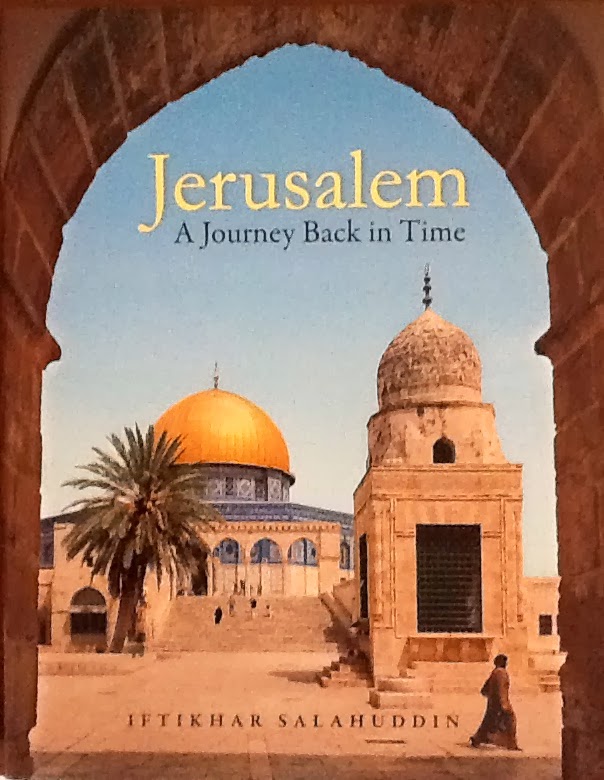 ---
KARACHI: The book launch of Dr Iftikhar Salahuddin's publication, 'Jerusalem - A Journey Back in Time', was held at Mohatta Palace on Sunday.

An exhibition of unique photographs taken from the lens of the author was another significant feature of this event, which was attended by over 700 people, including distinguished intellectuals, acclaimed professionals.

The book talks at length about the Holy Land, where three major religions of the world - Islam, Christianity and Judaism - originated. The photographic exhibition was curated and planned by Shahid Iqbal and Dr Salahuddin.




The formal ceremony of the book launch commenced with a welcome address by BBCL Publications CEO Pervez Iqbal, the publisher of this book. Iqbal thanked the audience and the OBS Group for their contribution.

OBS CEO Group Tarek Khan paid tribute to Dr Salahuddin for his efforts in writing a book on a unique topic that should interest history students and avid readers alike. Institute of Business Administration dean and director Dr Ishrat Husain lauded the author for bringing out a historical narrative of Jerusalem. Poet and script writer Zehra Nigah said the photographs reminded her of Allama Iqbal's famous poems, 'Masjid-e-Qurtaba' and 'Zoq-o-Shoq'. She suggested that the book should also be translated in Urdu.

Renowned author and social activist Javed Jabbar opined it was a non-scholastic work and should not be treated as a coffee table book. Jabbar stated that the book had varied facets of history, faith, geography and personal odyssey, and the readers need to read it a few times to fully grasp the content. The ceremony concluded with comments by Dr Salahuddin. He recalled his visit to Jerusalem. He also spoke about the plight of Palestinians, which inspired him to write this book. On the occasion, Dr Salahuddin personalised the books bought by people with his signatures.

Published in The Express Tribune, December 10th, 2013.