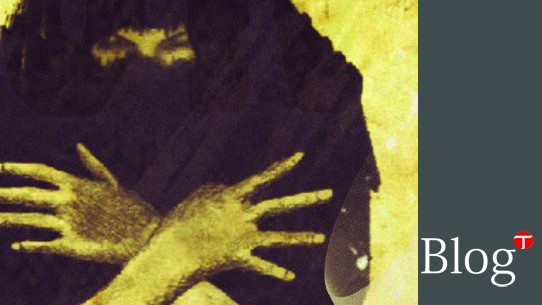 ---
LAHORE: Shirkat Gah will launch a 16-day campaign titled From Peace at Home to Peace in the World on November 25.

The campaign will focus on domestic violence. A two-day consultation on legislation against domestic violence will be held in collaboration with the National Commission on the Status of Women. Representatives of the Social Welfare Department, the Women's Development Department, the police, the media, the judiciary, Darul Aman and members of Provincial and National Assemblies are expected to participate.

Shirkat Gah Advocacy and Communications Director Fauzia Viqar said the consultation would focus on the progress of legislation against domestic violence in all provinces. Shirkat Gah and the NCSW will present their recommendations on the proposed bill in the Punjab. The participants will also discuss Sindh's Domestic Violence Act. Viqar said they would discuss how to frame an effective roadmap for implementation. The role of civil society organisations, the police and the media will also be discussed, she said.

"Domestic violence takes place everywhere across all classes of society," Viqar said, "It affects women's health, development and dignity... and yet it is not viewed as a human rights violation. "

Viqar said domestic violence occurs when certain members of a family use their power to control, frighten and humiliate other family members. "Acts of violence can be physical, emotional or economic... women are beaten, insulted and belittled, or deprived of money and resources," she said.

She said domestic violence can be directed at men, women, older people and vulnerable members of a household...but is usually directed at women.




According to a 2012 poll by Thomas Reuters Foundation, over 80 per cent of the women in Pakistan have experienced some form of domestic violence. "Law enforcement officials are reluctant to address the issue because they feel that it is a private matter and that privacy is more important than women's physical or mental health and integrity," Viqar said.

She said a bill against domestic violence will be presented in the Provincial Assembly soon. "We hope the campaign will pressure on the government to speed up the legislative process," she said.

Viqar said the campaign aimed to create awareness about the gravity of the issue and make a call-for-action to citizens.

"In Sindh, we have focused on creating awareness about the legal rights of victims and the mechanism for legal redress, as defined by the Sindh Domestic Violence Act," said Viqar. She said they had also held theatre performances, panel discussions on mechanism for legal redress and resources for victims, and training workshops about the process of filing complaints in Multan, Vehari, Muzaffargarh, Nankana, Nawabshah, Hyderabad, Sukkur, Jafferabad, Mardan and Charsadda.

Published in The Express Tribune, November 21st, 2013.